#seniorsunday Abigail Cheyenne McReynolds is the 18-year-old daughter of Samantha Brown and Tim & Terrie McReynolds. She enjoys spending time with family and friends and watching Dodger baseball. Her future plans are to attend West Texas A&M University, majoring in Ag Media and Communications.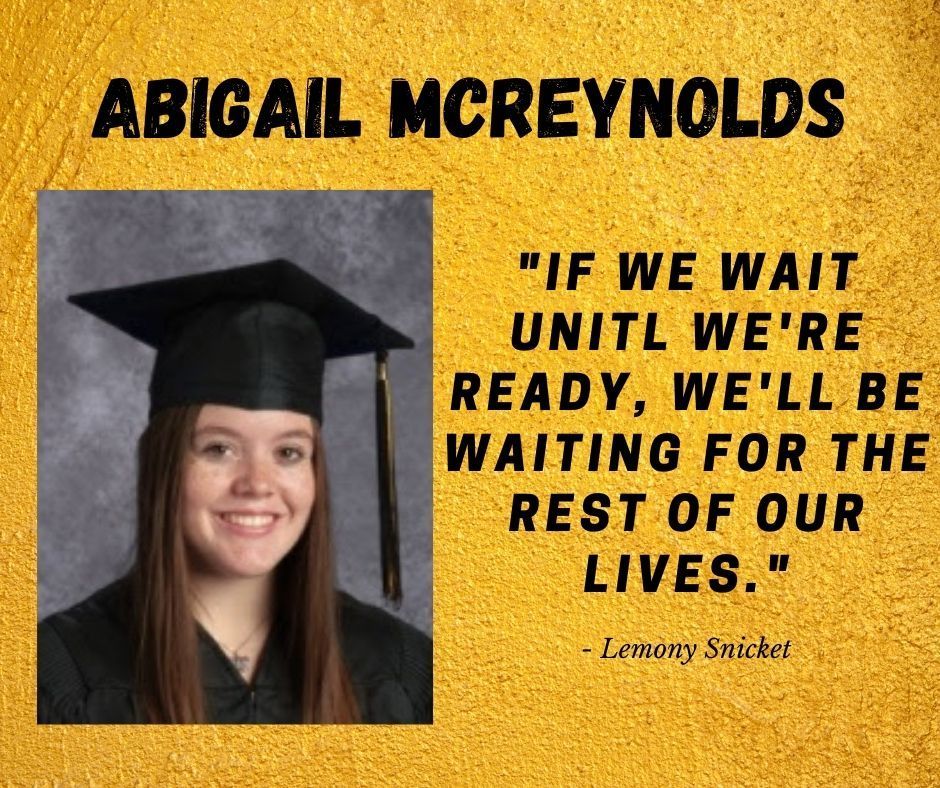 The Arnett Kindergarten went to the Okc Zoo on Monday for their field trip.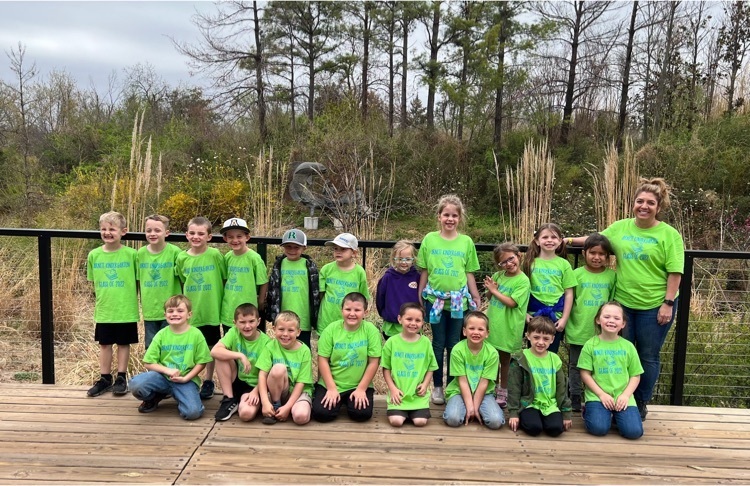 Twenty five 3rd thru 6th grade Arnett students traveled to Woodward with Mrs. Broyles to watch a performance of the On Stage Woodward's musical, Newsies. Local students Emma Knowles, Eli Coykendall, and Lola Coleman were a part of the cast, as well as Arnett School's speech pathologist, Mrs. Dia McGowen. Mrs. Shala Knowles was also involved back stage working with costumes and microphones. All of the kids had a great time and and really enjoyed the performance. Mrs. Broyles would like to thank Kristi Haney for driving the bus and helping as a sponsor, and also to Jenita Cutsinger for meeting the group in Woodward and assisting as a sponsor.
While studying plants and animals external and internal structures in science, the 4th graders are raising their own butterflies. We brought in 34 caterpillars and have been observing them while they go through metamorphosis. The caterpillars have grown so much and are starting to make their chrysalis.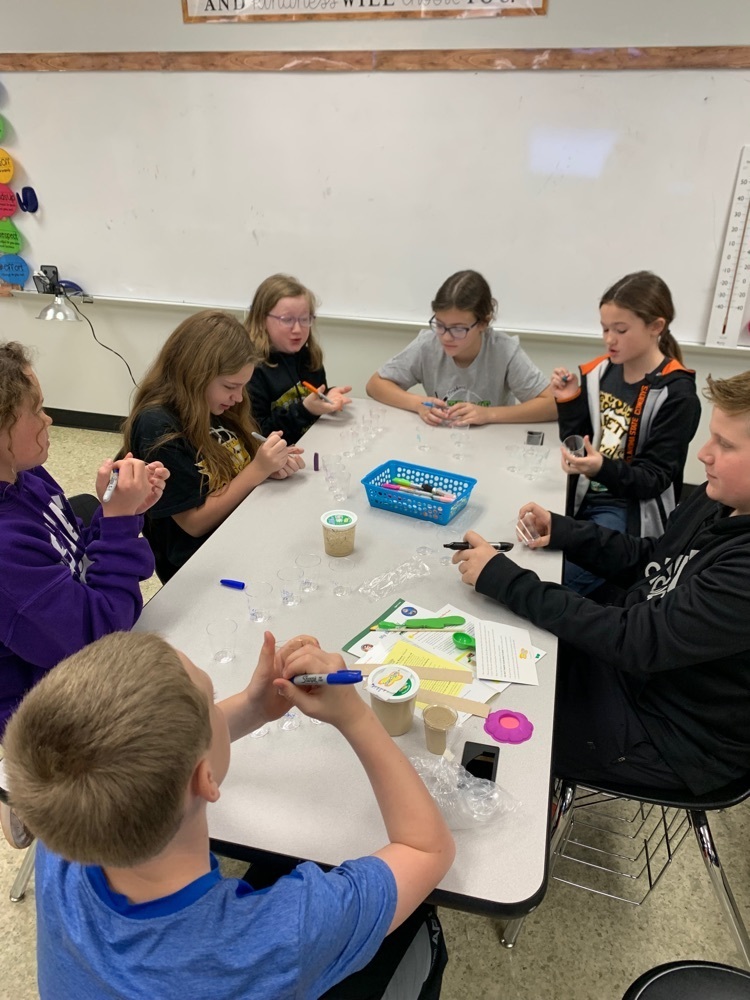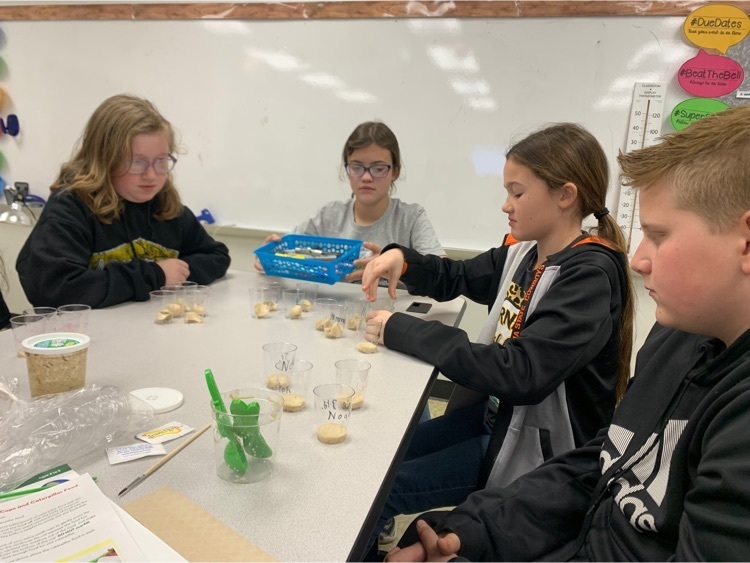 The 5th & 6th Grade Choir shirts were designed by Arnett 6th grader, Riah Latta. Five designs were submitted this year and then voted on by members of the choir. Mrs. Broyles commented, "Arnett has some extremely talented students. Since I started asking for student drawings a few years ago, I have never been disappointed and it makes me really happy to be able to showcase one of our talented artists through our music program." Pictured: Charity Albert and Riah Latta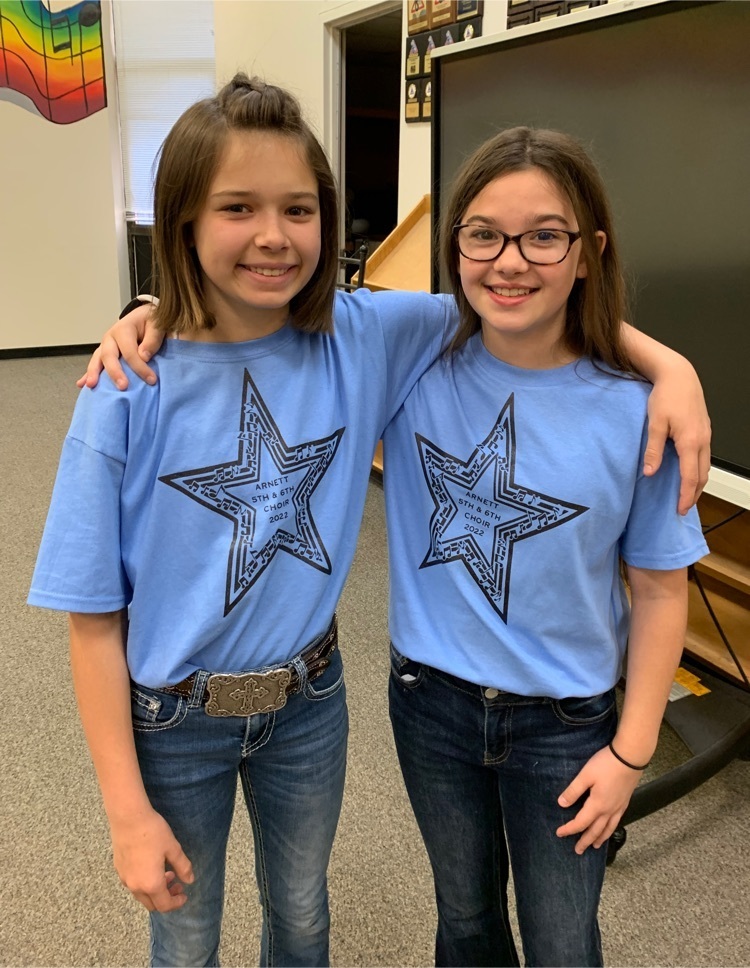 The Arnett 5th & 6th Grade Choir recently competed at the Seiling Music Festival receiving a Superior rating for their songs, "Grow, Little Tree" and "The Ghost Ship". They will compete again on May 4 at the Tri-State Music Festival in Enid.
#seniorsunday Hannah Marie Boyer is the 18-year-old daughter of Kayla and Jamie Elder. She has 3 brothers: Wyatt, Garrett, and Ryan. She enjoys spending time with family and friends. Her future plans are to attend Northwestern Oklahoma State University, majoring in nursing.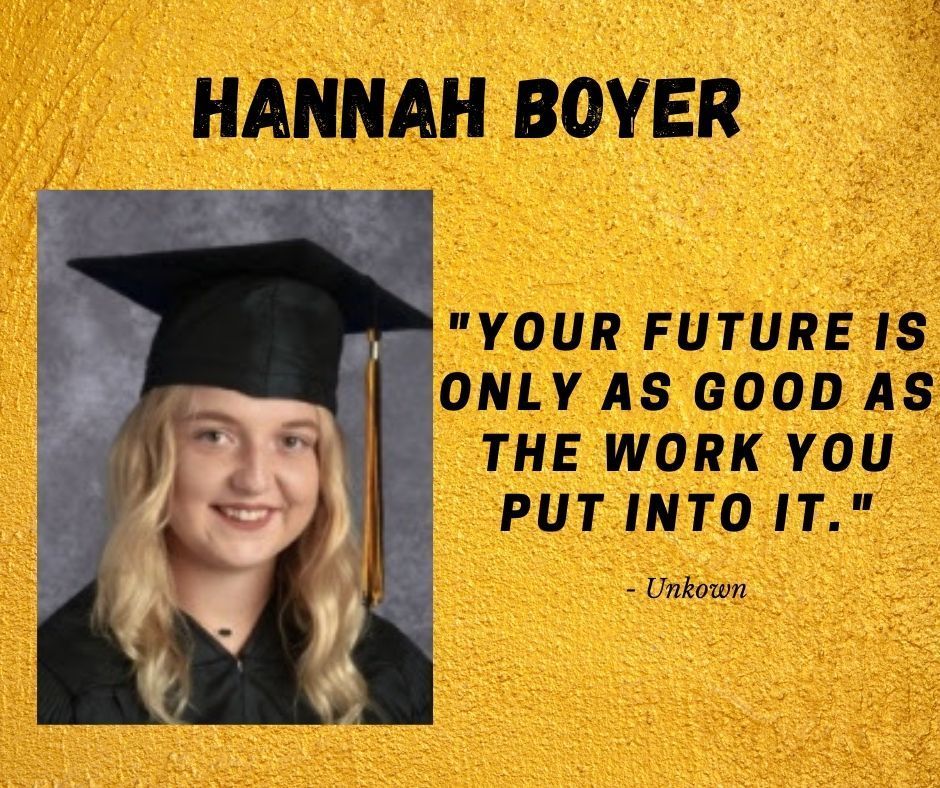 Arnett Schools has the following job listings for the 2022/2023 school year. *JH/HS Math Teacher *Softball Coach with possible teaching Send cover letter, resume, transcript, references, and teaching credentials to Tracy Kincannon at
tkincannon@arnett.k12.ok.us

HS SB Tournament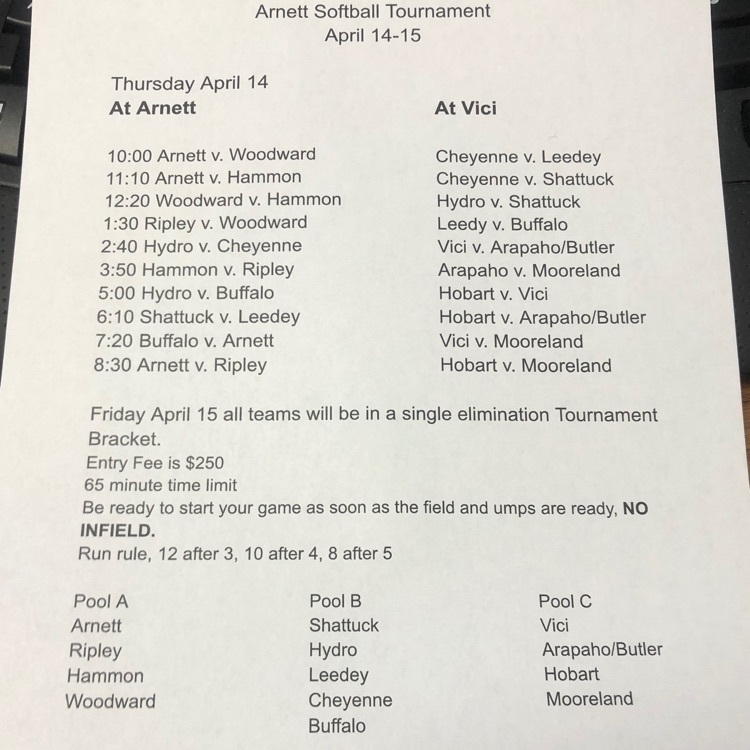 Hs BB Arnett tournament April 14,15,16.

Hs Sb slow pitch Elk city Festival

Mrs. Shannon Shoaf was awarded the Administrator of the Year by the Northwest Reading Council on March 30, 2022. Mrs. Shoaf was recognized for her leadership skills and her devotion to encouraging literacy in her school. Pictured is NWRC president Mrs. Kellie Badley presenting a plaque to Mrs. Shoaf.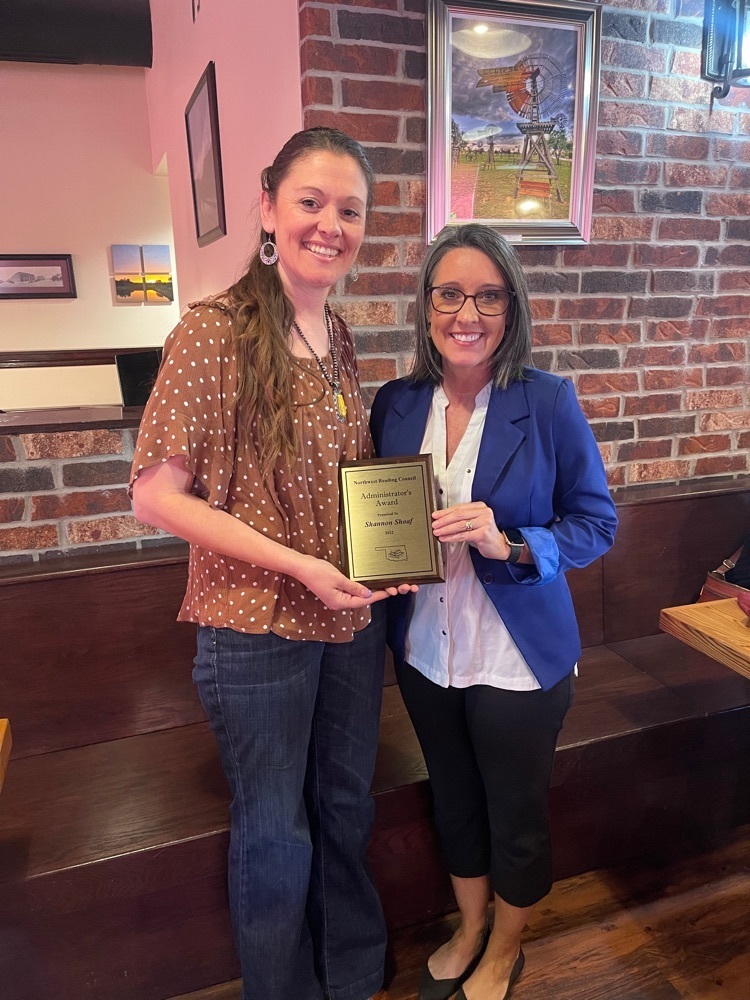 Biology II learned how to prepare Petri dishes while looking for the dirtiest place in the school! Once the colonies started growing, they prepared microscope slides to take a closer look! The students enjoy this project every year!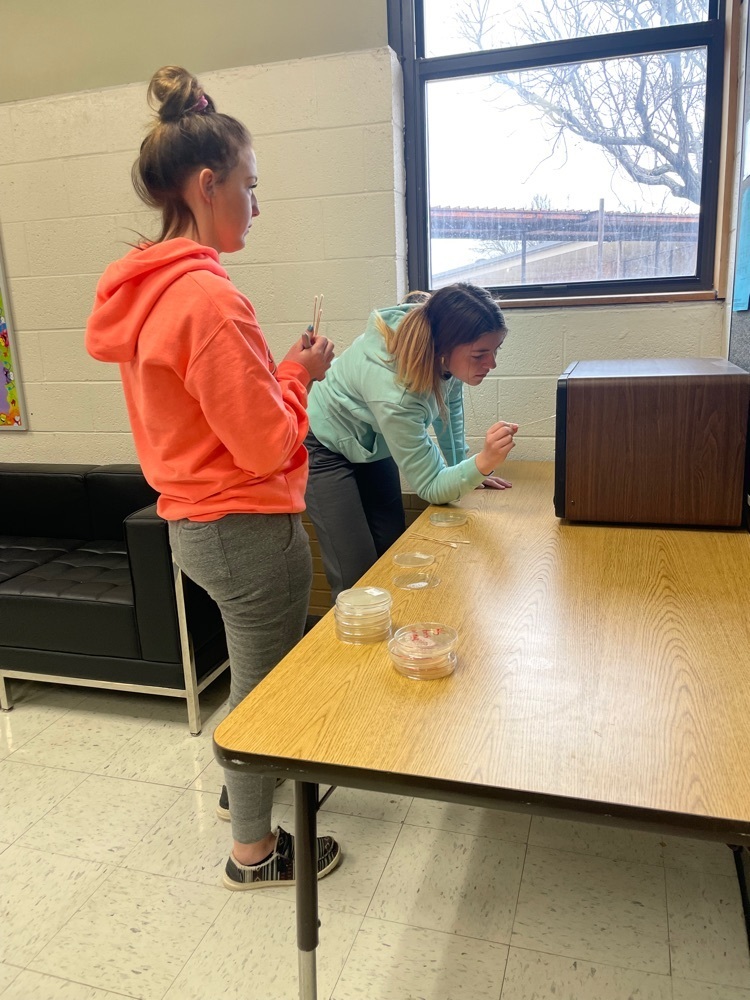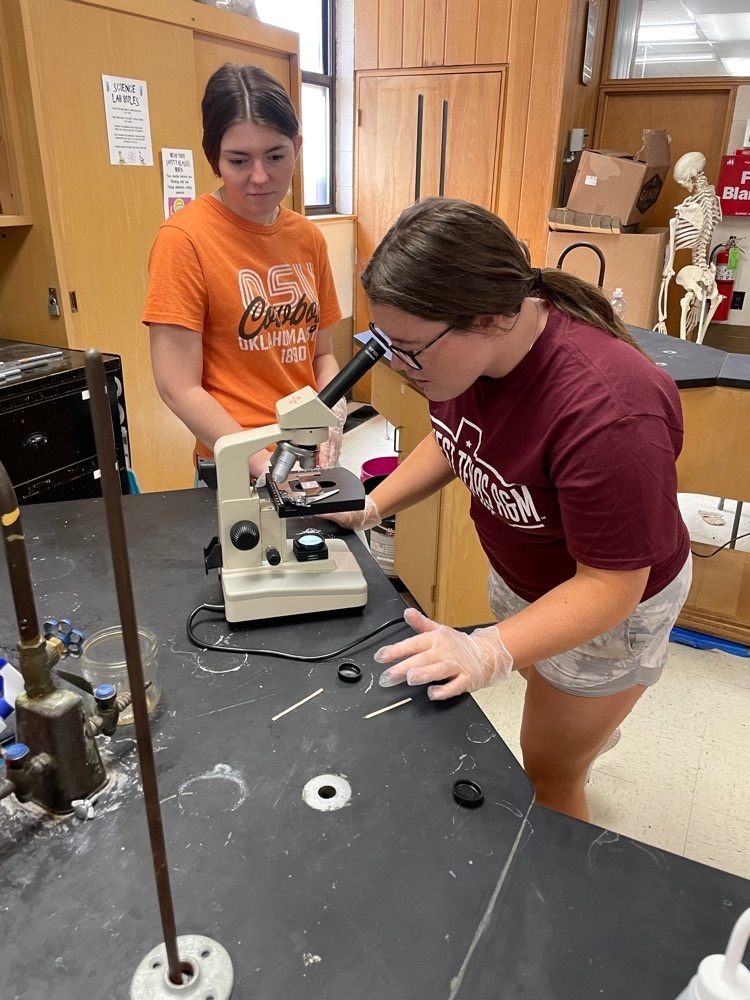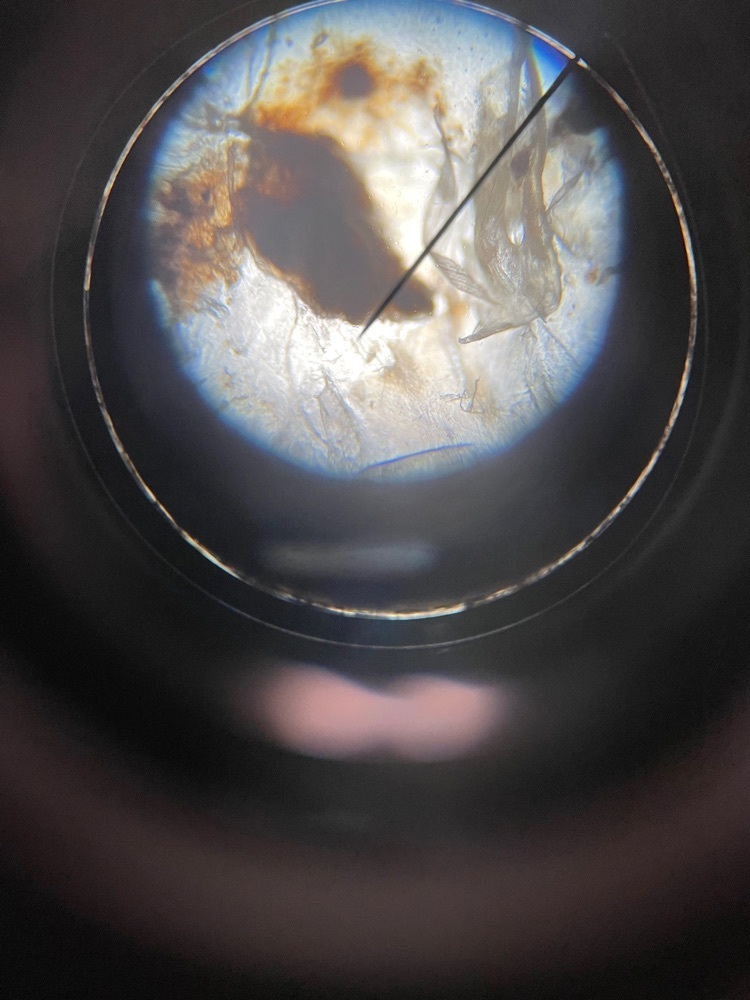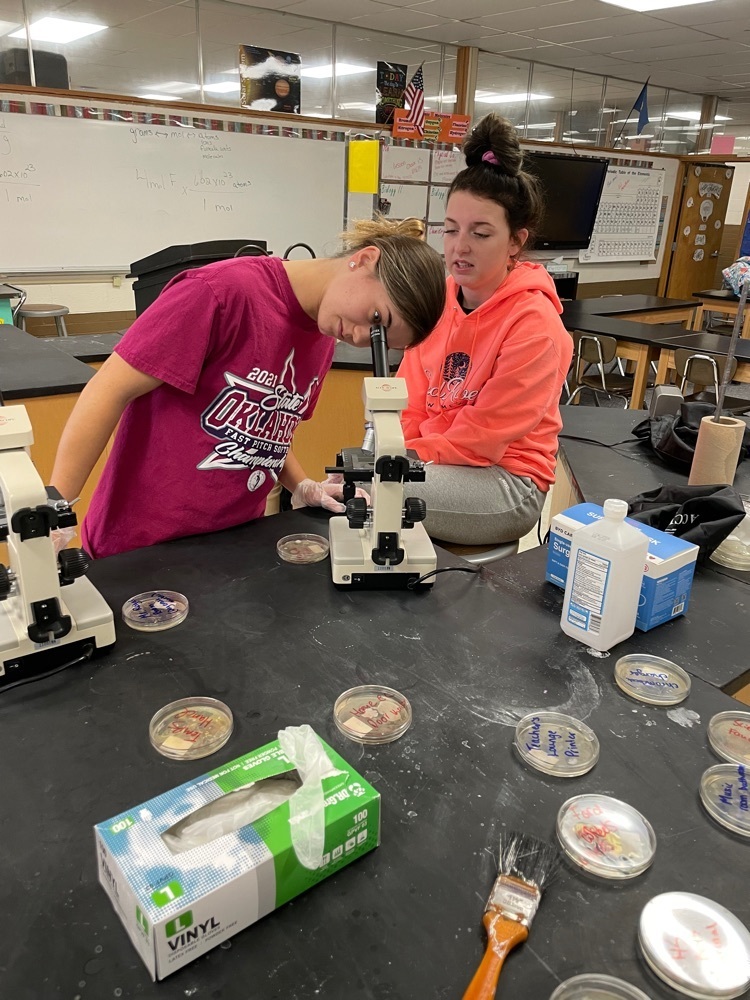 8th grade Science enjoyed some friendly competition while reviewing for their State Science Test!

PreK Enrollment Night- April 20!
5th grade science has been learning about plants and animals and their food and energy. We've been learning about photosynthesis and how different elements combine to make compounds. Plants go through photosynthesis and use different compounds to make sugars for food. We modeled this with different colored beads to show the different compounds plants start with and what they use to create sugar. This also allowed us to see what the plants remove as waste.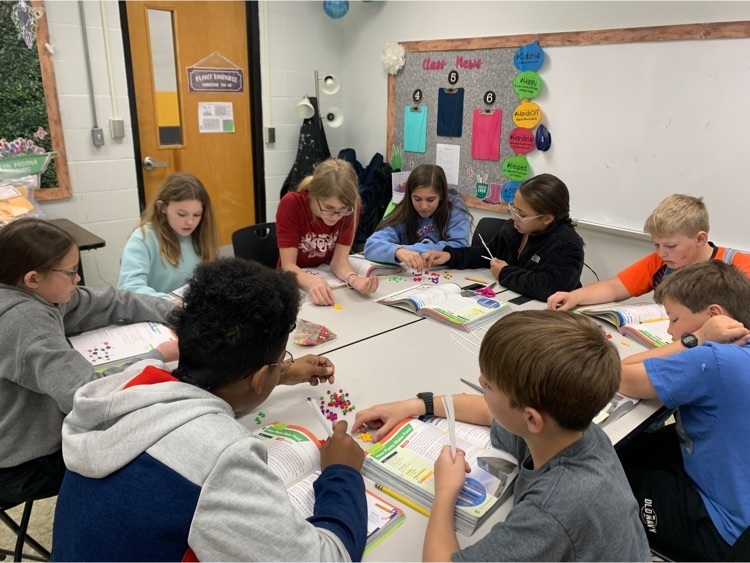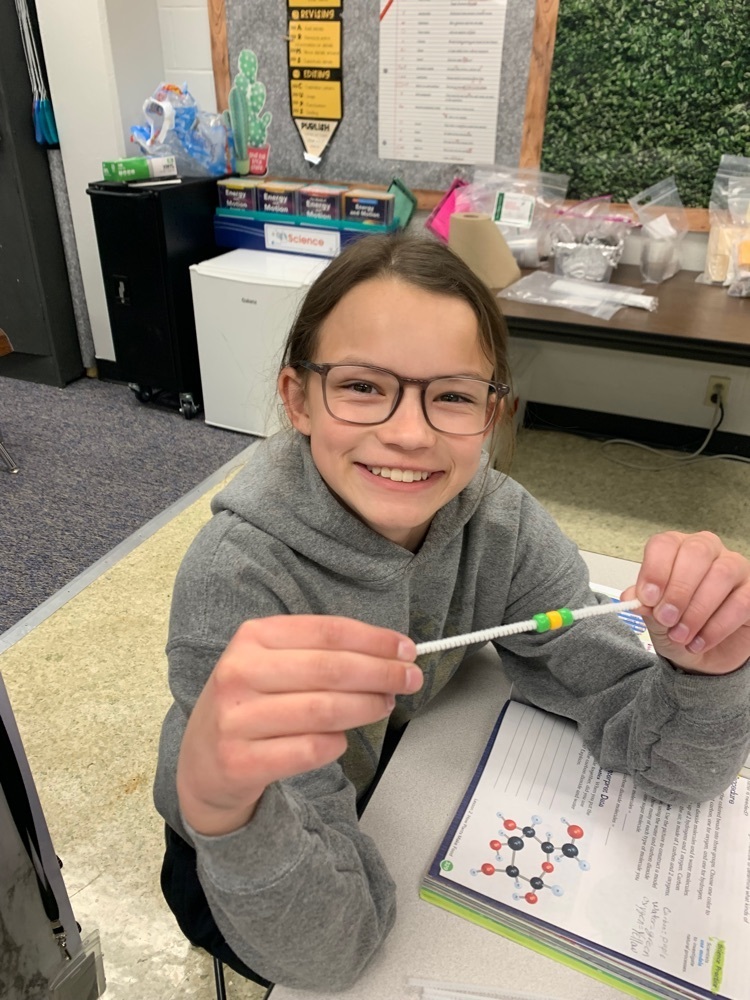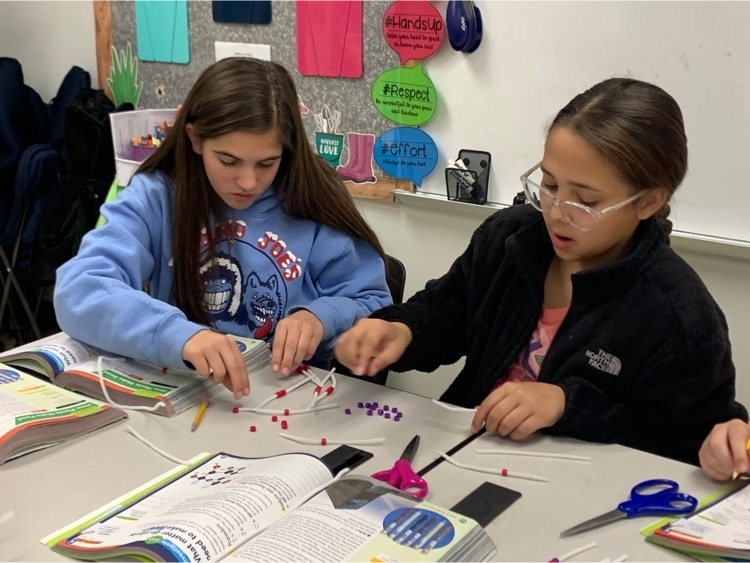 6th grade has been learning about different rocks and the rock cycle in science class. We have learned how they can change over time and all rocks have different properties. We examined several different types of rocks and their properties last week.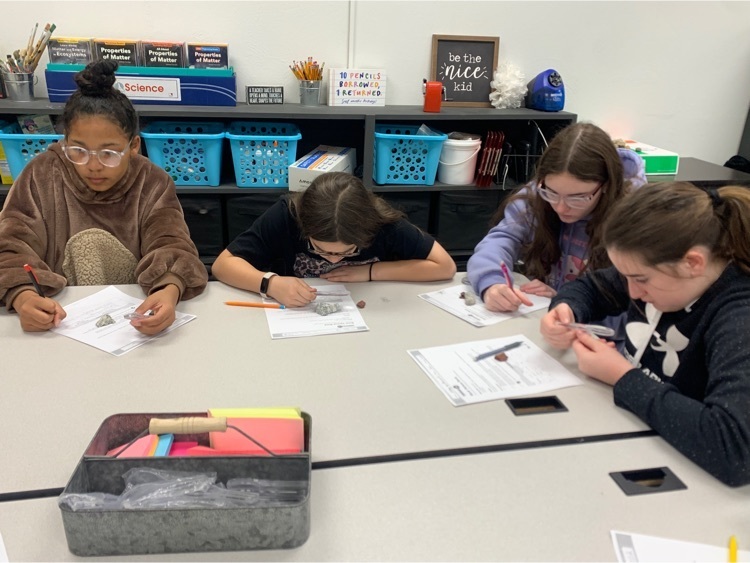 #seniorsunday Brooklyn Nicole Bayless is the 17-year-old daughter of Brandon and Lori Bayless. She has two sisters, Landry and Lauryn. Her hobbies include playing basketball and softball, riding horses, shopping, snow-skiing, and hanging with friends and family. Her future plans are to attend NOC-Enid and play basketball. She also plans on going into the medical field.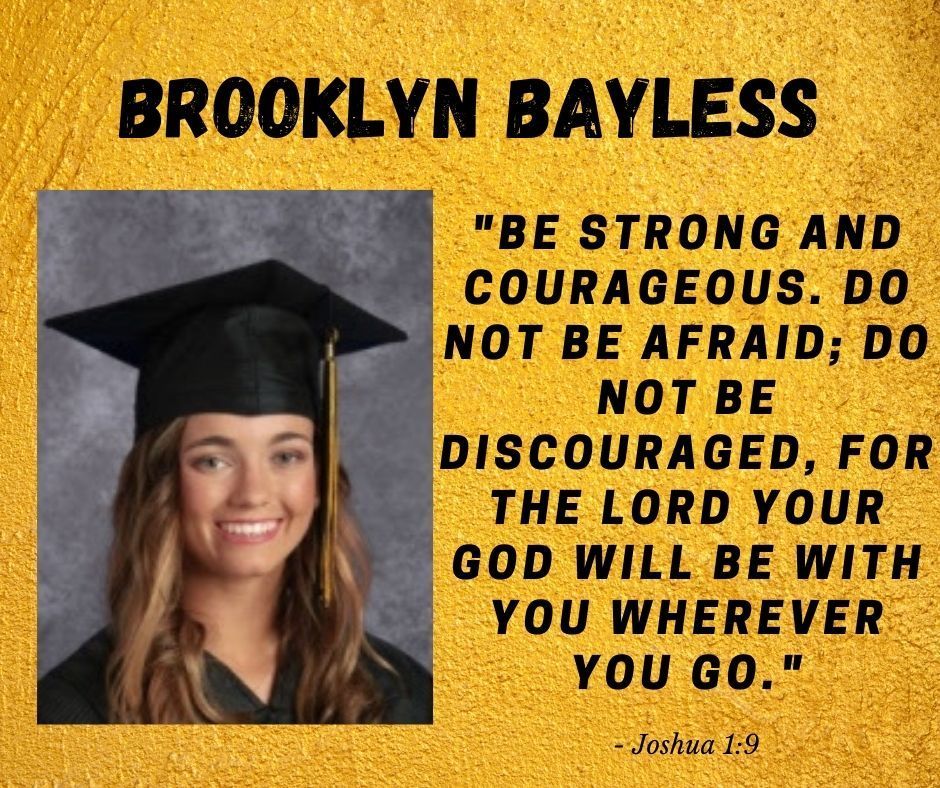 This awesome group of kids were special guests at Kiwanis today for being February Sonic Students of the Month. L-R Tyke Williams, Lucas Coykendall, Jadyn Dowler, Josh Campbell, Hallie McCartor, and Brenly Booth. They were escorted by our Teacher of the Month, Brittney Gaisford. Mrs. Gaisford has rocked first grade her first year at Arnett Elementary and dedicates so much of her personal time and resources creating a fun and engaging atmosphere for her students to learn in.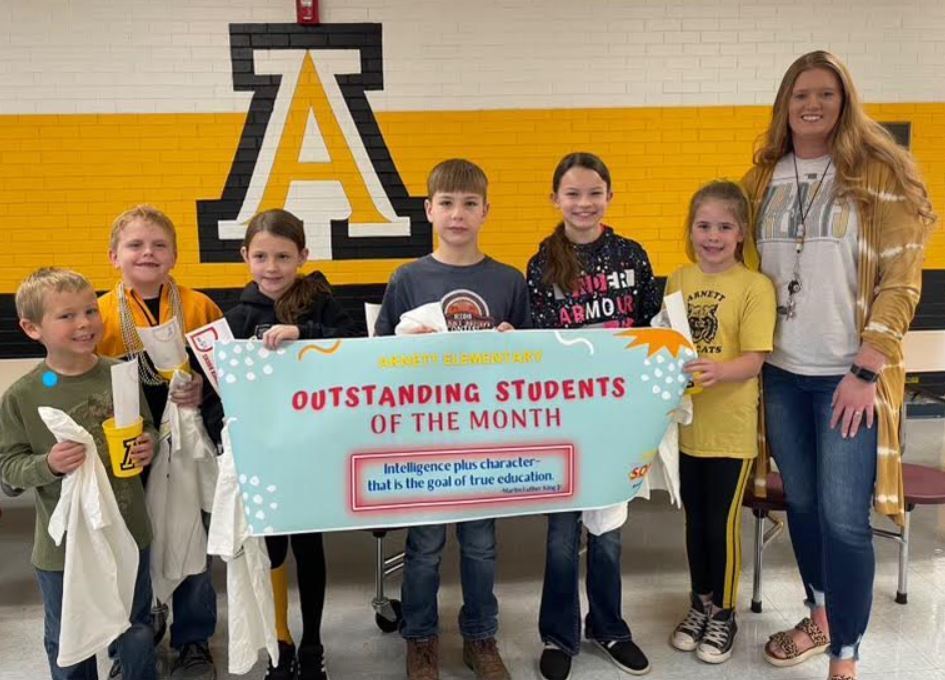 Arnett School hosted its first Career Fair Day! There were 24 volunteers present representing a numerous amount of occupations. Students were able to ask questions to the volunteers and get information on what that occupation entails. Mr. Royal's computer class made name plate for all of the volunteers. Mrs. Dearing's class made a wonderful hospitality room for all of our volunteers to enjoy. The students helped with guiding volunteers to their rooms, setting up the rooms, and other tasks necessary to make this day happen. A big thank you to all of our volunteers for taking time out of their day to give these students this opportunity! It is appreciated more than you know!