Congratulations to Arnett Beta Seniors, Jenna Thomas and Emma Knowles, who were both selected as recipients of the $1,000 National Beta Scholarship. Both seniors were chosen as 1 of 257 recipients from more than 3,100 applicants.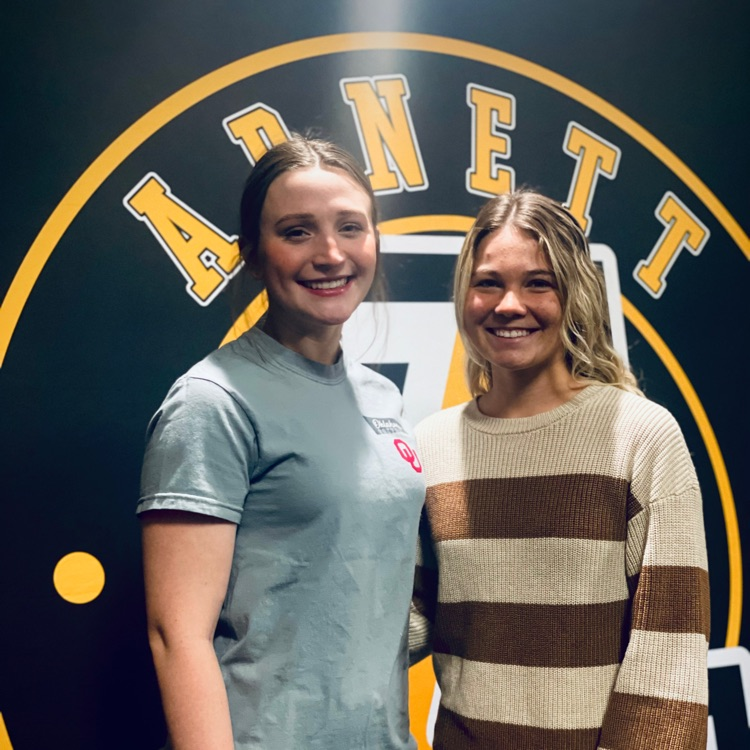 Arnett 7th & 8th grade English students recently participated in the Delta Kappa Gamma essay contest. This year's topic was, "What is one thing you wish your parents, teachers, or coaches really understood or knew about you?" From Mrs. Knowles's 8th grade class, Bristen Robertson placed 2nd and Hadley Brooks received 3rd place. Placing in Mrs. Burcham's 7th Grade Class was Whitley Toy Stewart-1st, Riah Latta-3rd, and Jasmine Smith-Honorable Mention.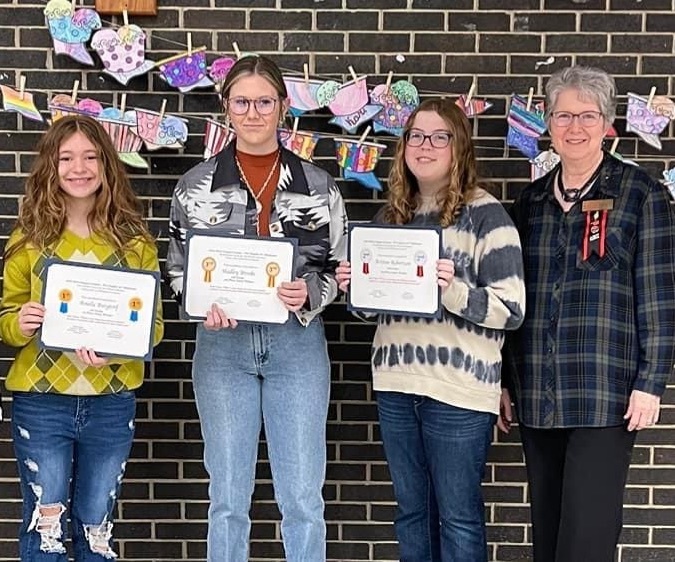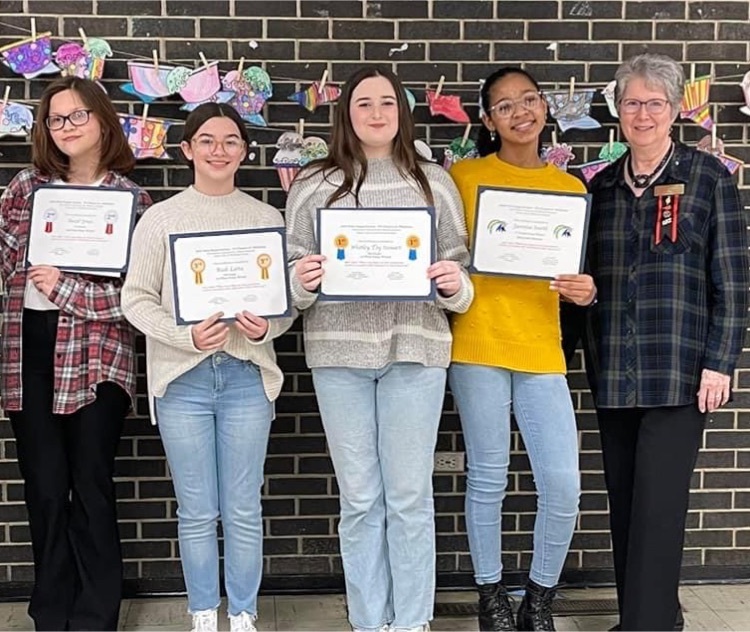 The Arnett Beta Club delivered Valentine's cookies and balloons this morning. They would like to thank Arnett Grain, Farmers & Merchants Bank, Arnett Kiwanis, and Grand Economy for their donations towards helium for the balloons and Kade & Lexi Gaisford for donating eggs from their chickens for the cookies.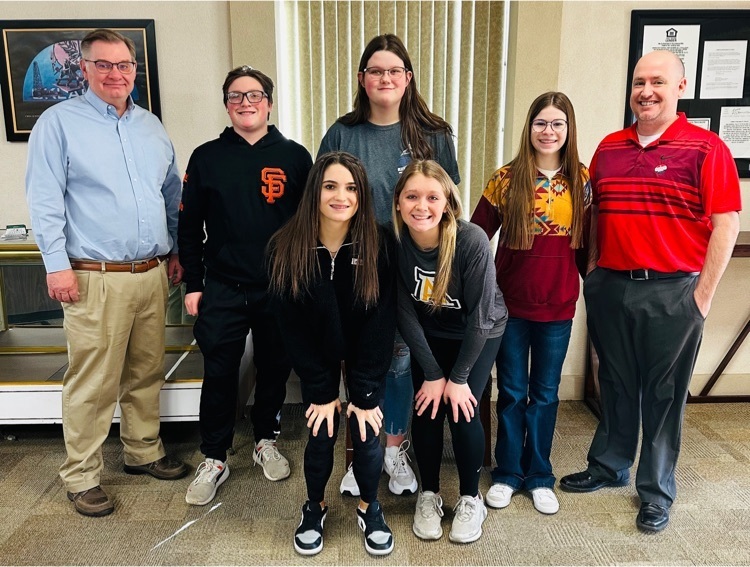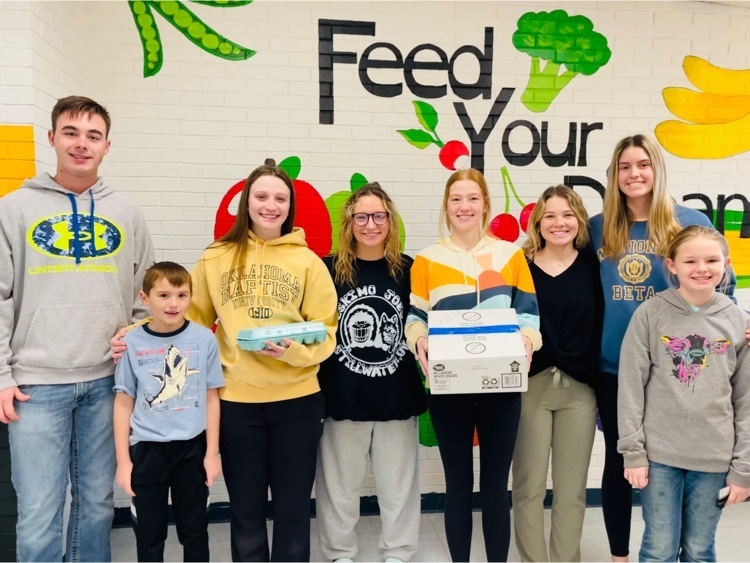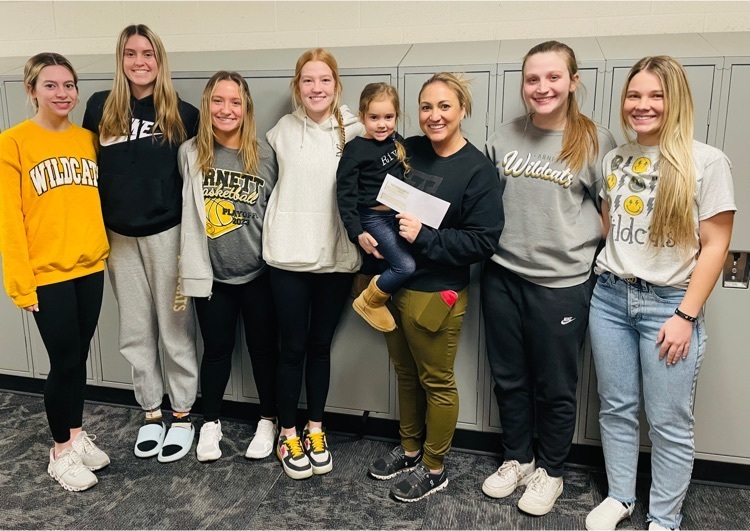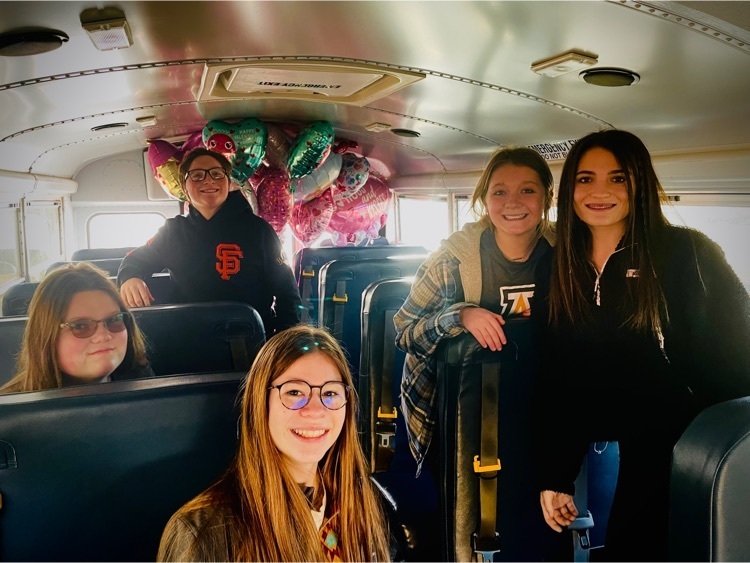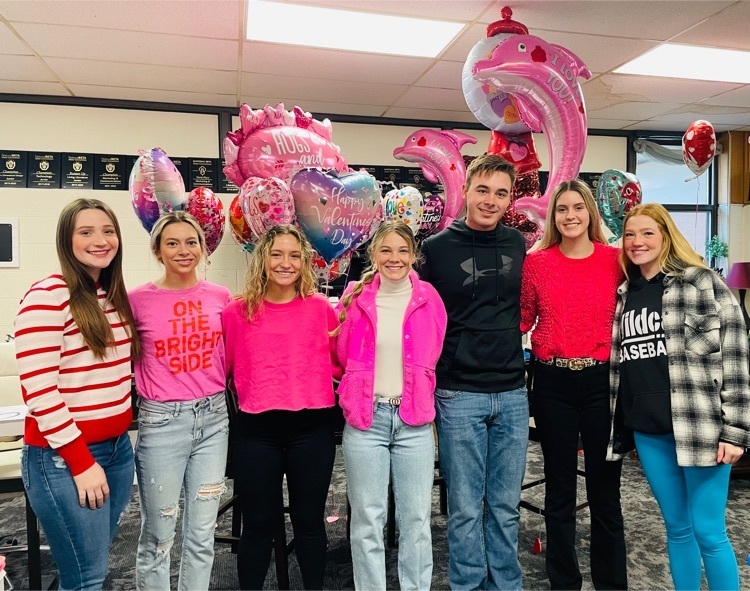 It was a team effort in today's District Championship win against Forgan! Congratulations to the Arnett Lady Wildcats, your Farmers and Merchants Bank players of the game. Good luck next week in Regionals, go cats!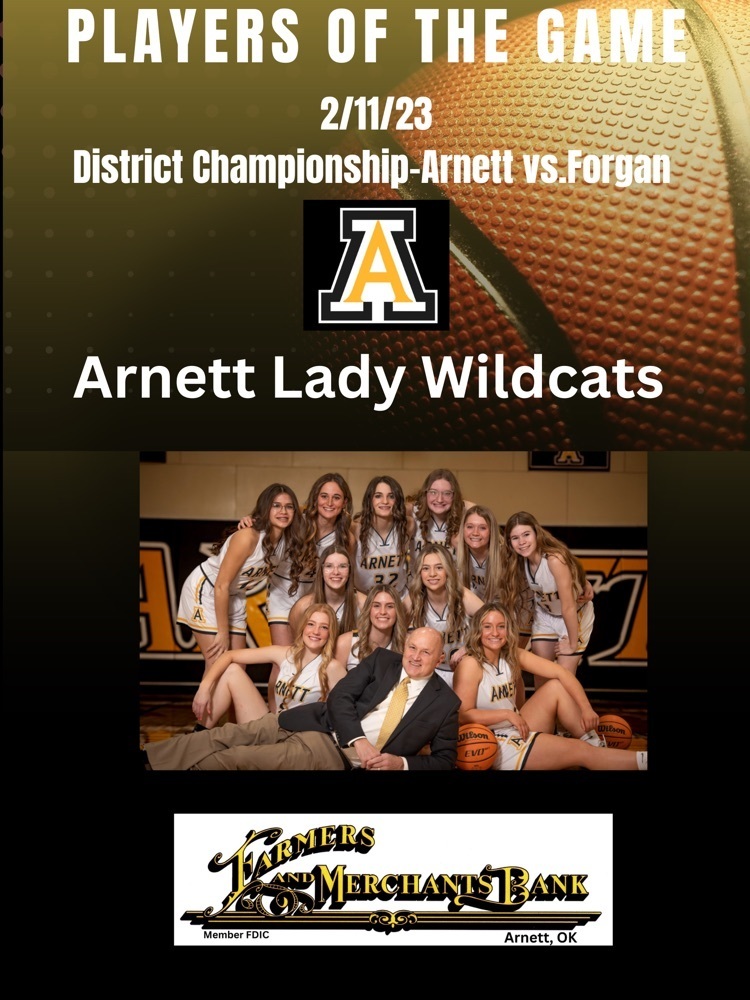 The Juniors bring home the Farmers and Merchants Bank Players of the game last night. If you tuned in or were in attendance, it was a thriller. Our boys fought hard and unfortunately came up short. Looking forward to big things from this group next year. Good season boys, hold your heads high! We will be live for the Girls District Championship tonight at 6, go cats!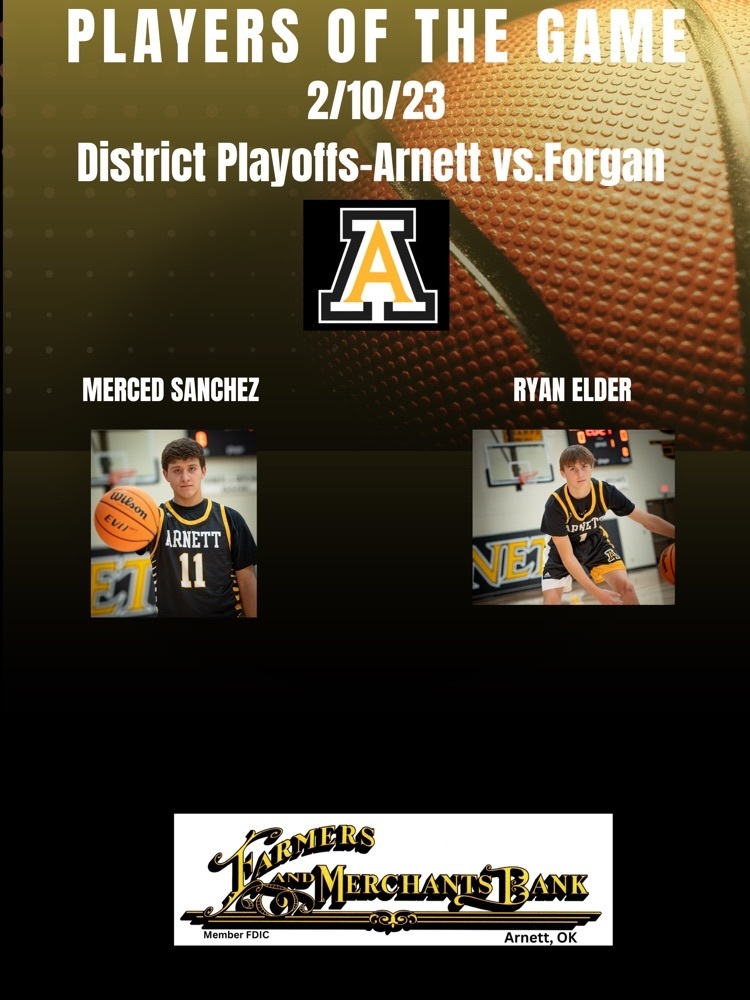 Farmers and Merchants Bank is such a big supporter of our school. They sponsor many different club groups and programs every year and are a big part of our success. They also take time out of their day once a semester to host our Personal Finance class and show them bank operations. We had to show our appreciation by taking them a banner with all of our Farmers and Merchants Bank "Players of the Game" selections. Pictured below are some of the media class and members of Farmers and Merchants Bank. Also pictured are students in Personal Finance while on their tour of the bank. Thank you again for all of the support, Go Wildcats!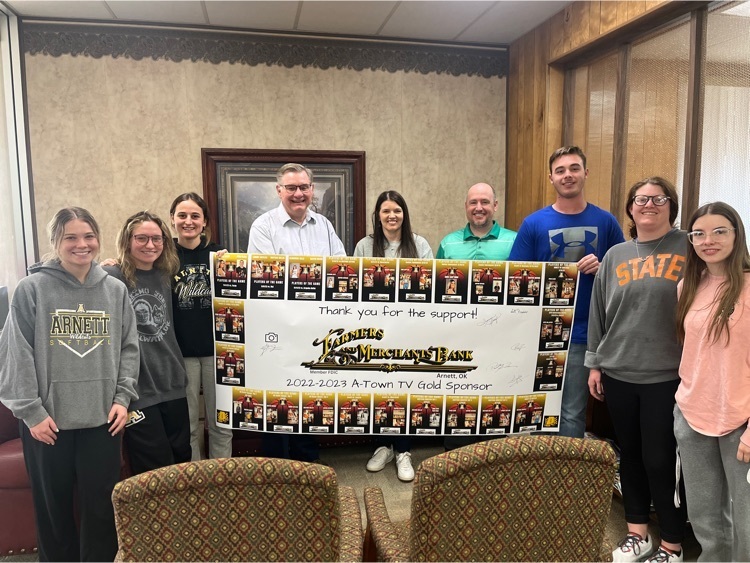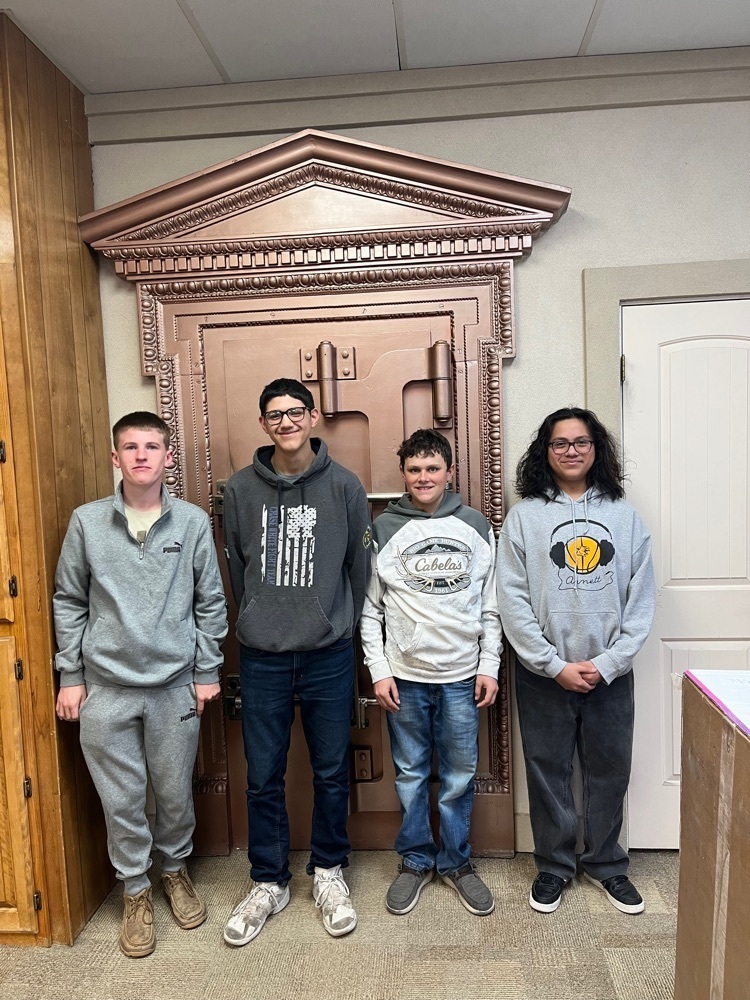 Congrats to Baxter, Laney, and Ashton on being your Farmers and Merchants Bank players of the game tonight vs. Erick. Great job!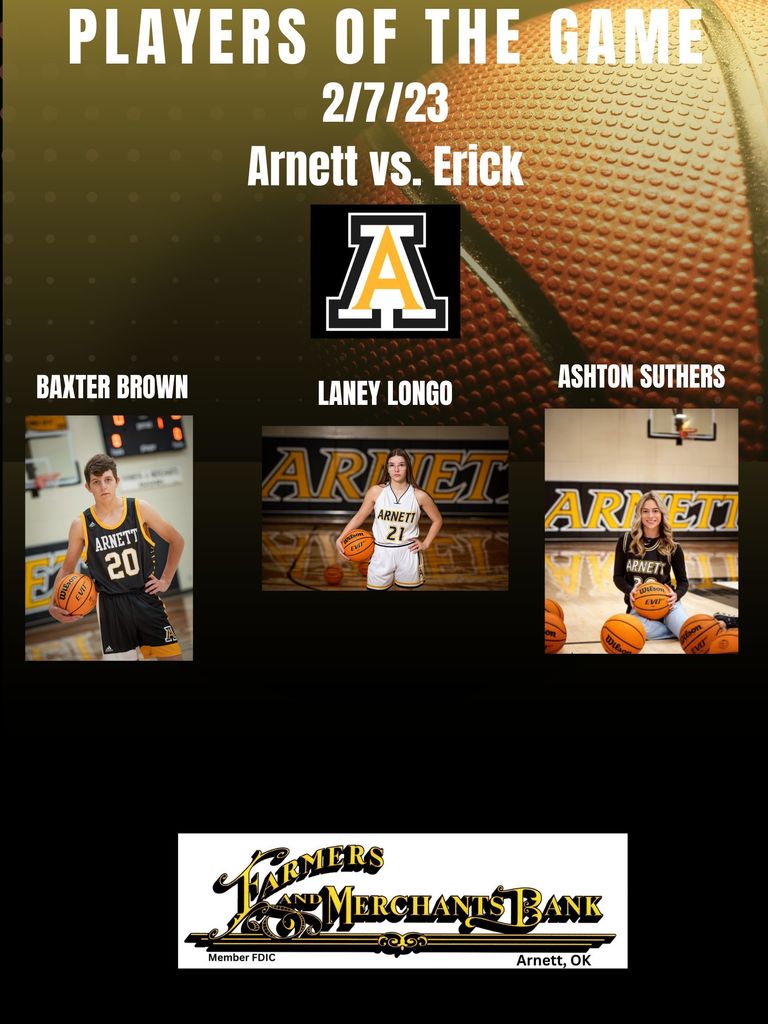 Ossaa playoff ticket info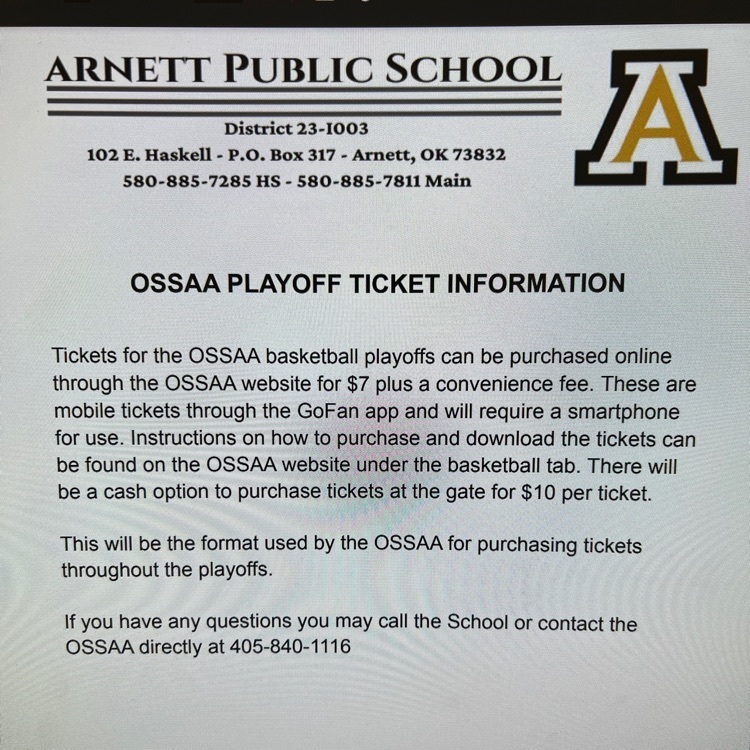 What's for dinner? Shattuck's Sonic is hosting a fundraiser for Arnett Elementary tonight 5-8 pm. Swing by and support our school!

What a great day to be a wildcat! Here are your Farmers and Merchants Bank players of the game for the 270 Conference games.Seth was the one chosen on Thursday night in a very hard fought boys game. Landry and Almu were chosen in last nights victorious championship game. We will be live Tuesday for our games with Erick and then it's on to Districts this weekend. Go cats!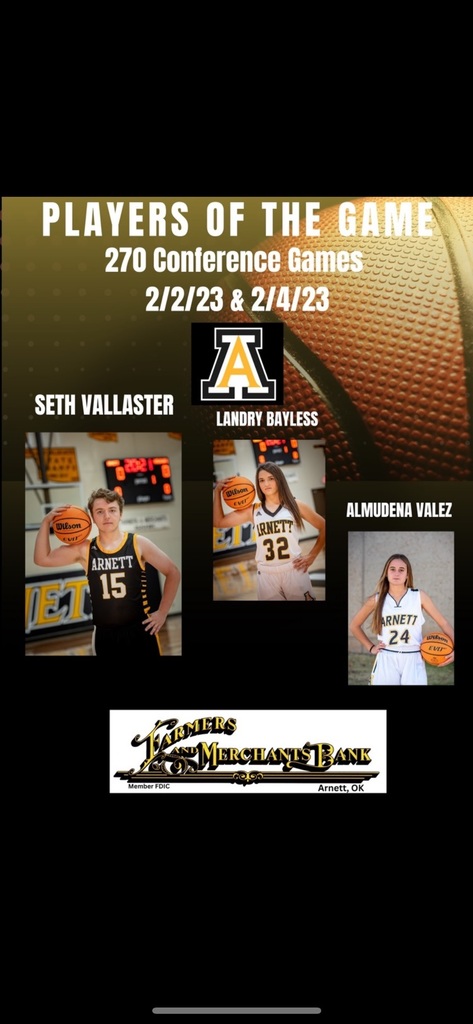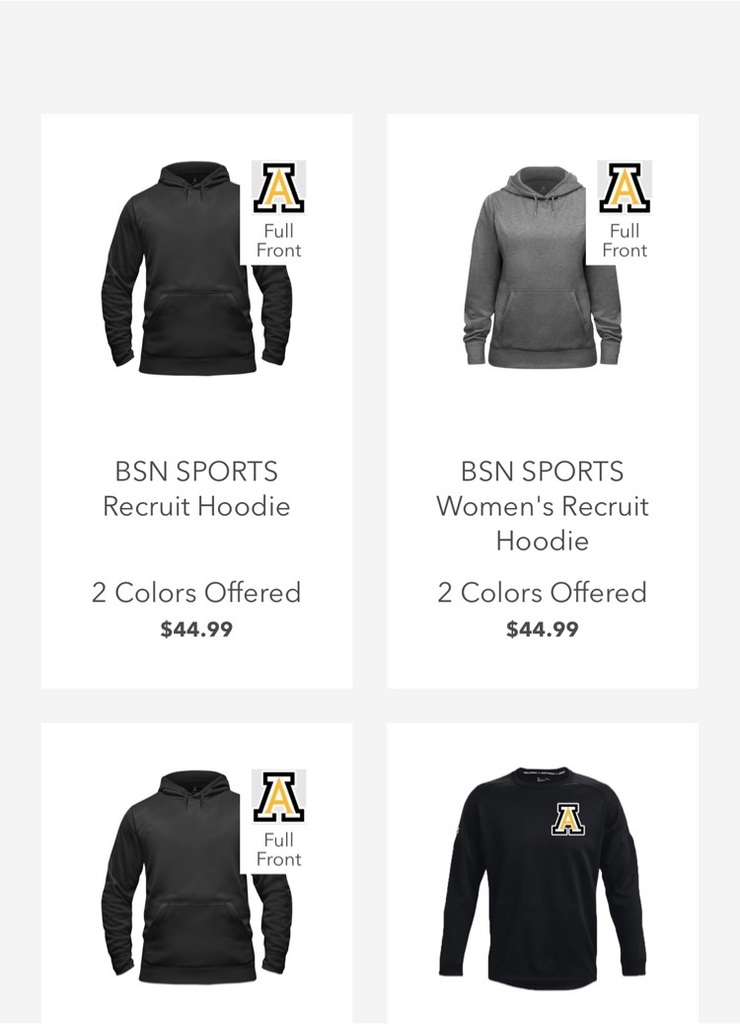 Ryan and Aly were your Farmers and Merchants Bank players of the game last night against Shattuck! We will be live for the 270 conference games tomorrow for the Boys and on Saturday for the Girls. Go Cats! 📸: Kimberly Booth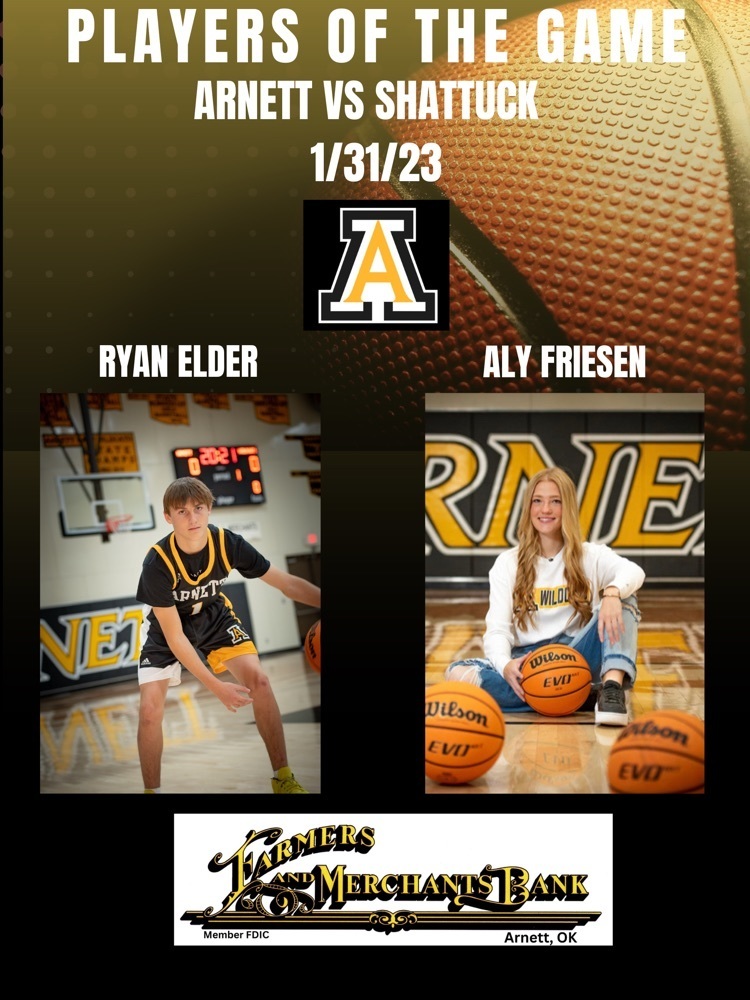 We hope you've been saving your pull tabs all year for the Ronald McDonald House! It's a great cause that Arnett residents have benefited from as well. Please turn your tabs in to your teacher or sponsor by February 23. The Arnett Beta Club will treat the winning classes to a pizza party the following week!