Our Oklahoma 8th – 12th grade students have an amazing opportunity to experience life on a college campus this summer, both commuter and residential opportunities are available. Students can apply starting March 1st for these awesome hands-on, activity packed academies. The attached flier has a QR code to review all available academies and to apply. The link below can also be used. Check out the academies which are hosted at campuses all over the state!
www.okhighered.org/summer-academies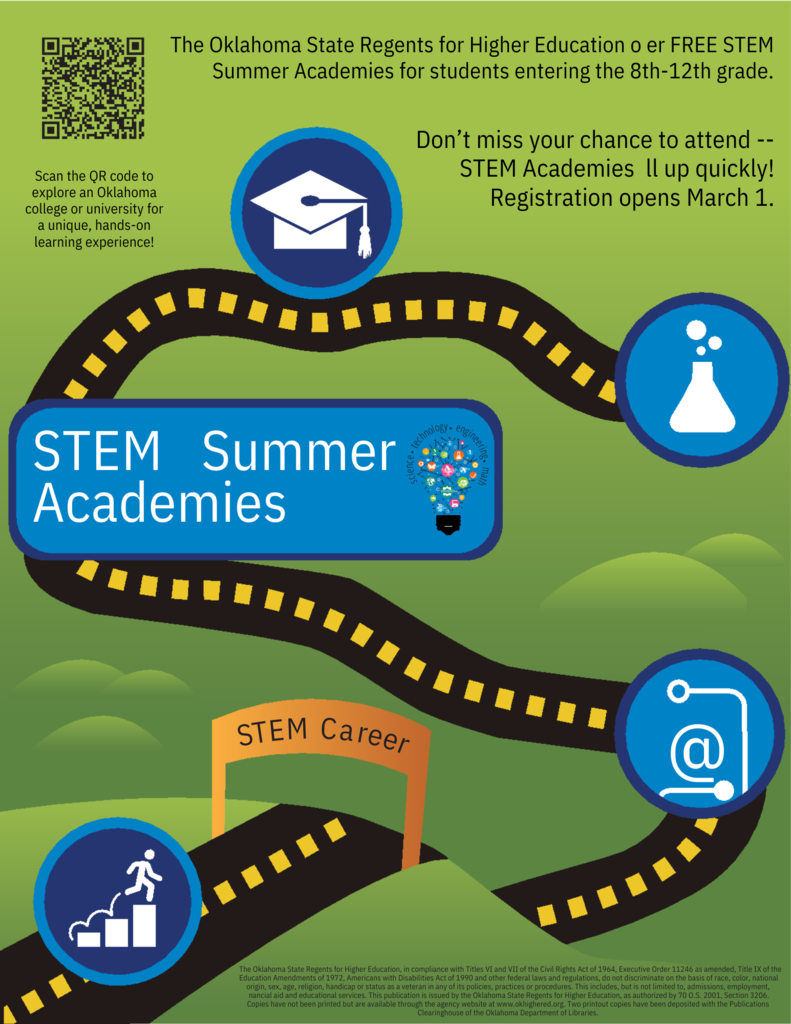 Congrats to Arnett FFA Members Emma Knowles and MaKenzi Hamil on being selected to the State FFA Choir.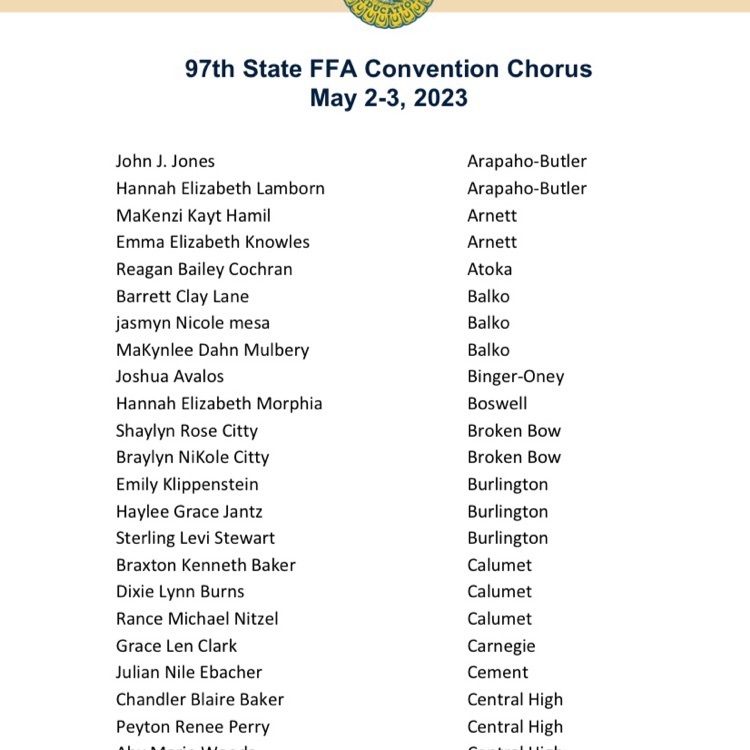 What a season! The final Farmers and Merchants Bank players of the game goes to our Seniors. Anna, Ashton, Aly, Sara, and Laney: thanks for the memories! Thank you to all of those who helped with A-Town this season and for all of our followers. We are getting together a plan for softball and baseball so that no one misses out on the action! A special thank you to Kyle and Kelsey Stevens for commentating, Paige and Tasha for sponsoring, Clay for filling in as needed, Jenna and Canon and Kale for running our computer, and our awesome 7th graders for running the camera for us. YOU ALL ROCK!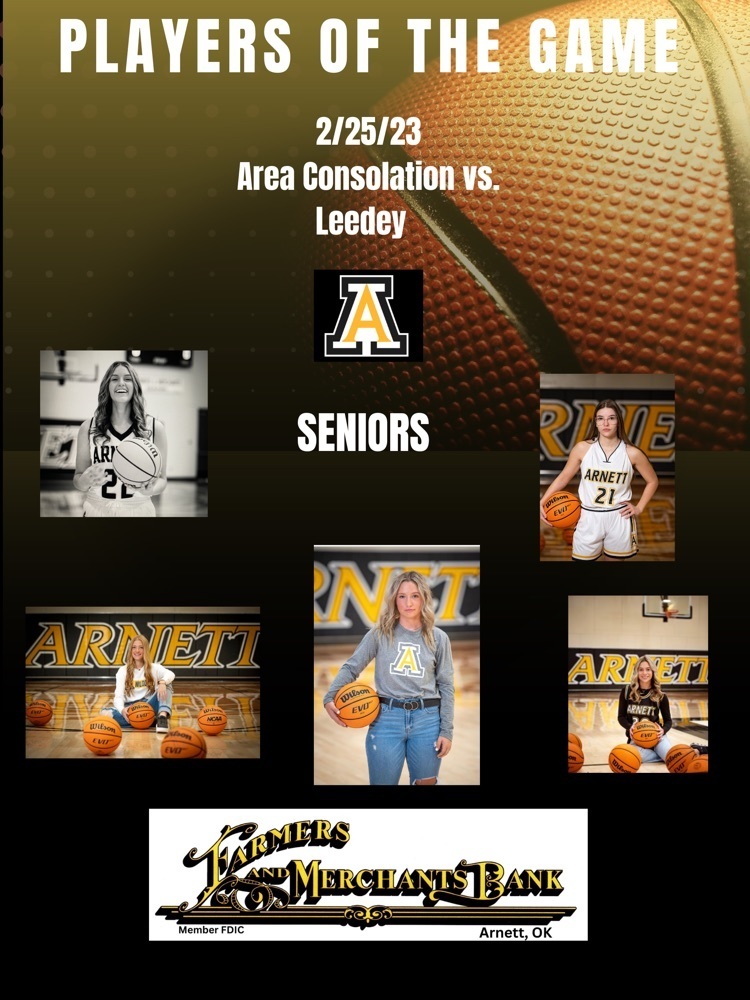 Anna Hope is your Farmers and Merchants Bank player of the game in a big win against Dover. On to Saturday night in Woodward! If you can make it, come and get loud tomorrow night at 6. If not, we will be live !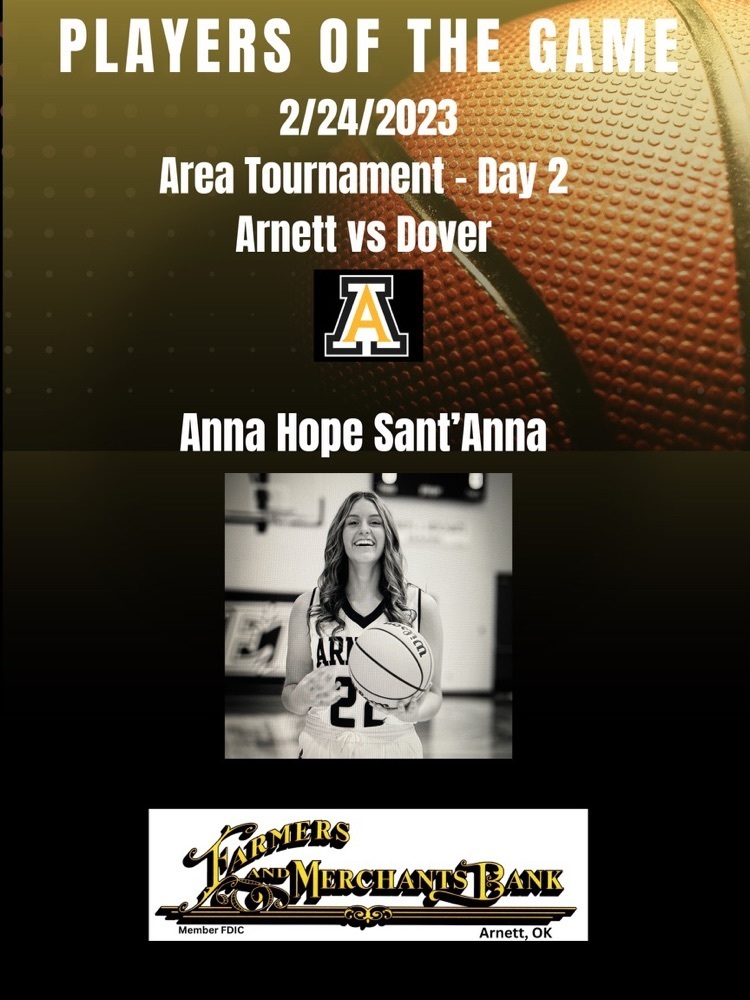 If you would like to participate in the Beta Club's state service project, we would love to involve our whole school and community once again! The Arnett Beta Club will be collecting the following items to send care packages to active military men and women overseas. The items are due next Friday, March 3.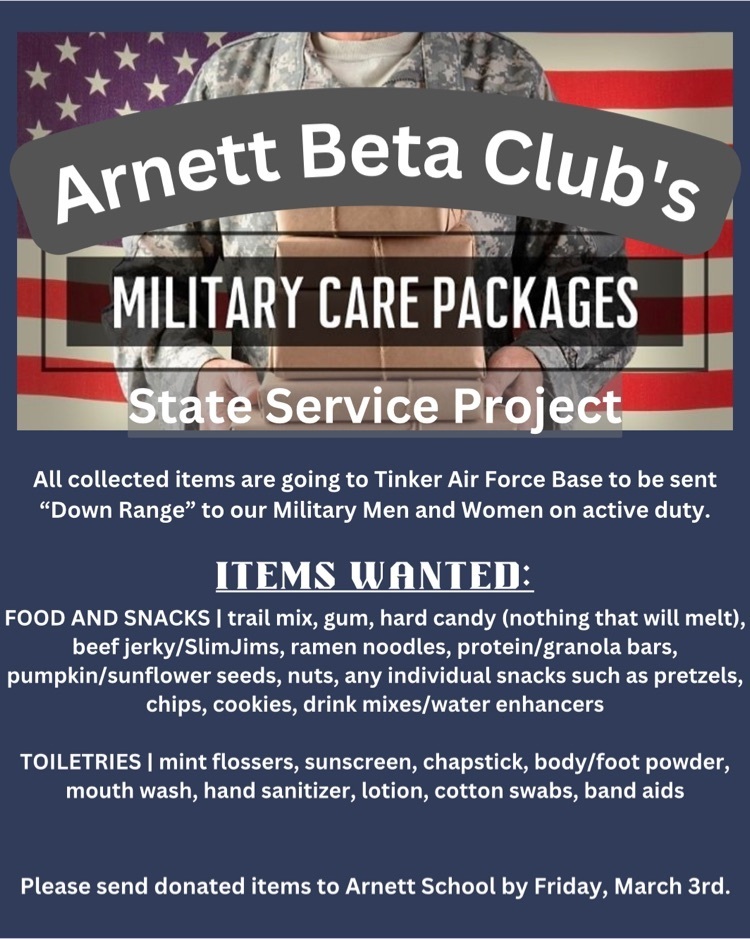 The Beta Club's pull tab challenge for the Ronald McDonald House was a close one! Overall, the school brought in 196.4 pounds of pull tabs with the 1st grade class winning the pizza party by bringing 40.75 pounds of tabs. Thank you to everyone in the school and community who will be helping families in need.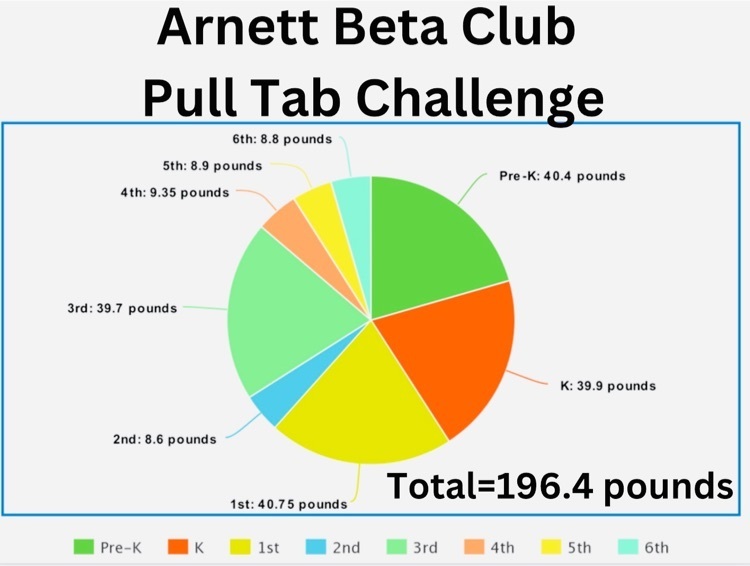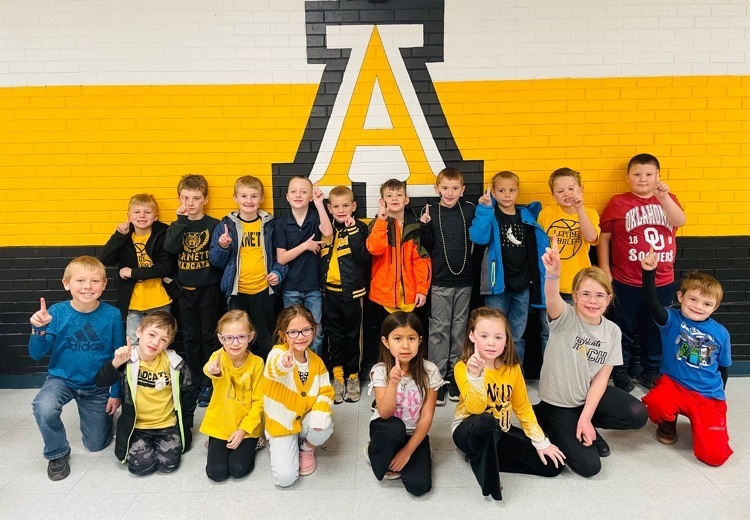 Day 1 of Area is done and the Lady Cats are on to tomorrow. Ashton, Landry, and Anna are your Farmers and Merchants Bank players of the game. If you are able tomorrow, come out to Woodward and cheer on the Lady Cats against Dover at 1:30. If you can't make it, tune in live. Go cats !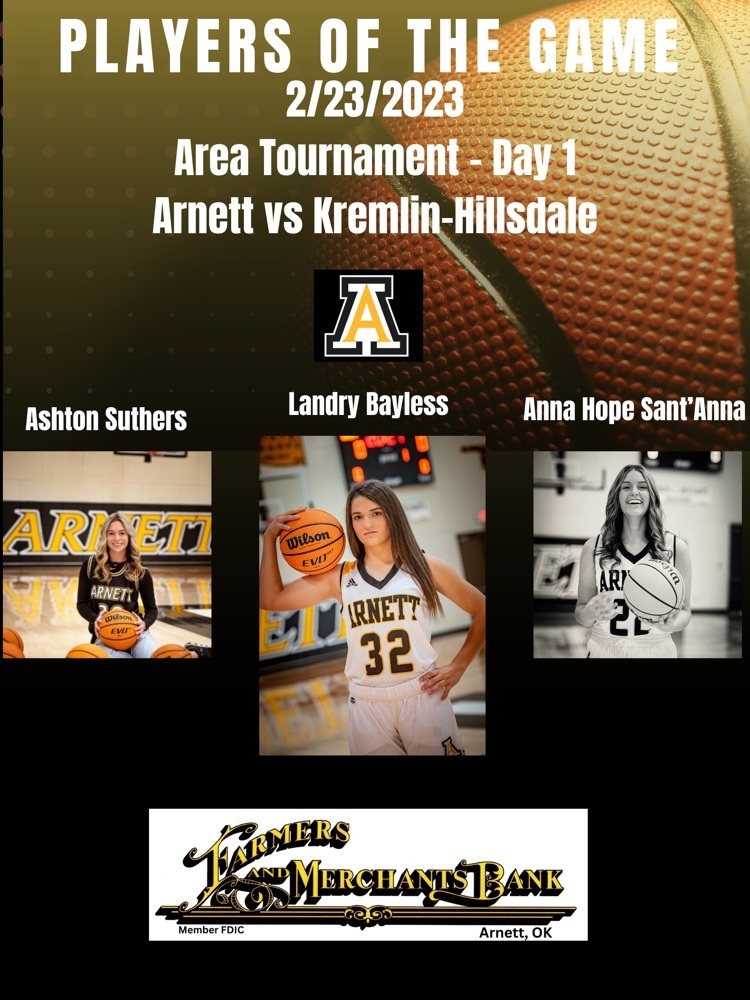 Any students whose parents check them out at the office tomorrow after noon to attend the Area tournament game for the Lady Wildcats, will be excused.

Ashton and Anna Hope are your Farmers and Merchants Bank players of the game last night in a hard fought game against Leedey. The Lady Wildcats are not done yet as they begin the Area tournament on Thursday at 6. We will be live (hopefully with no issues in our stream this time) so tune in! Go Cats! 📸: Kimberly Booth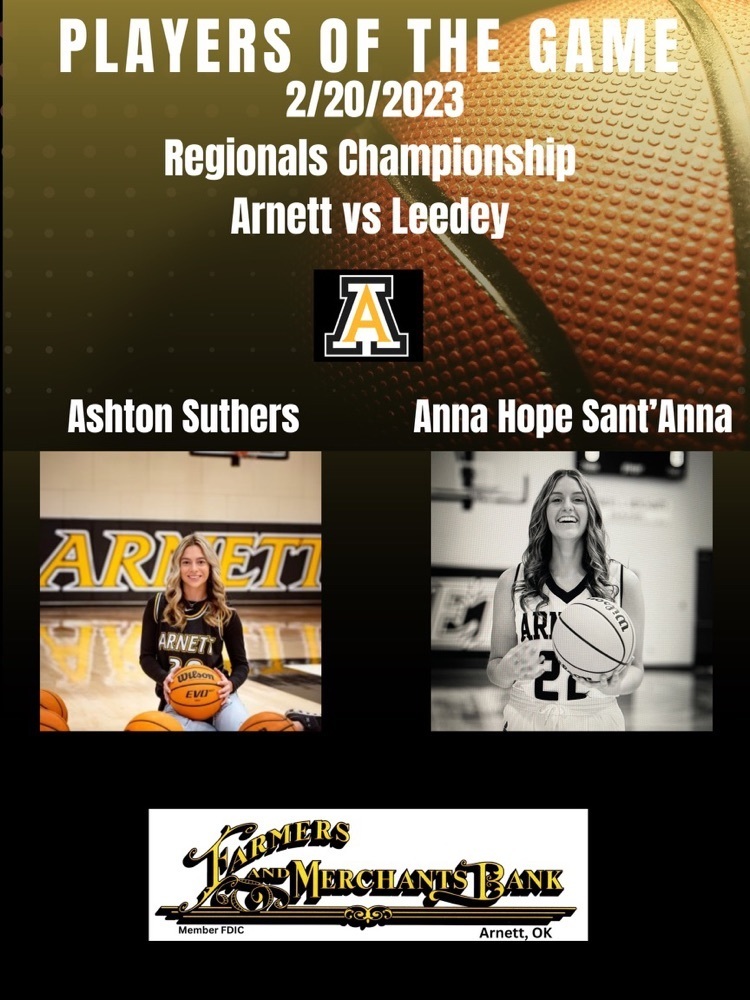 The Arnett Beta Club and Cafeteria Staff are hosting Breakfast with Buddies a week from today on Tuesday, February 28!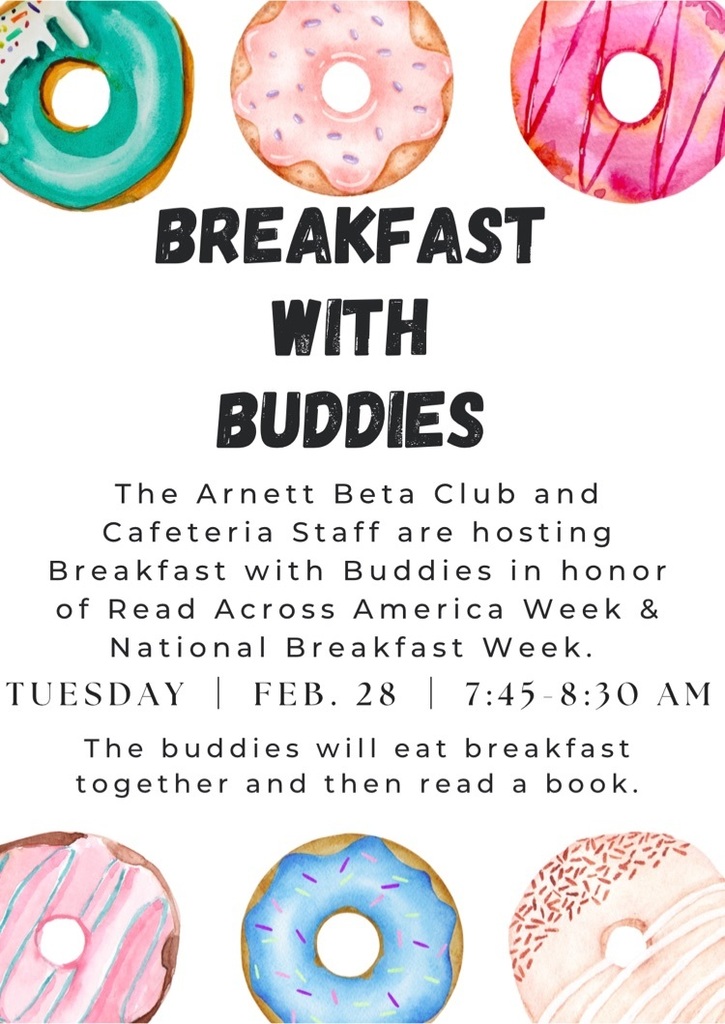 Pull tabs are due this Thursday, February 23! Please turn in to your teacher or class sponsor.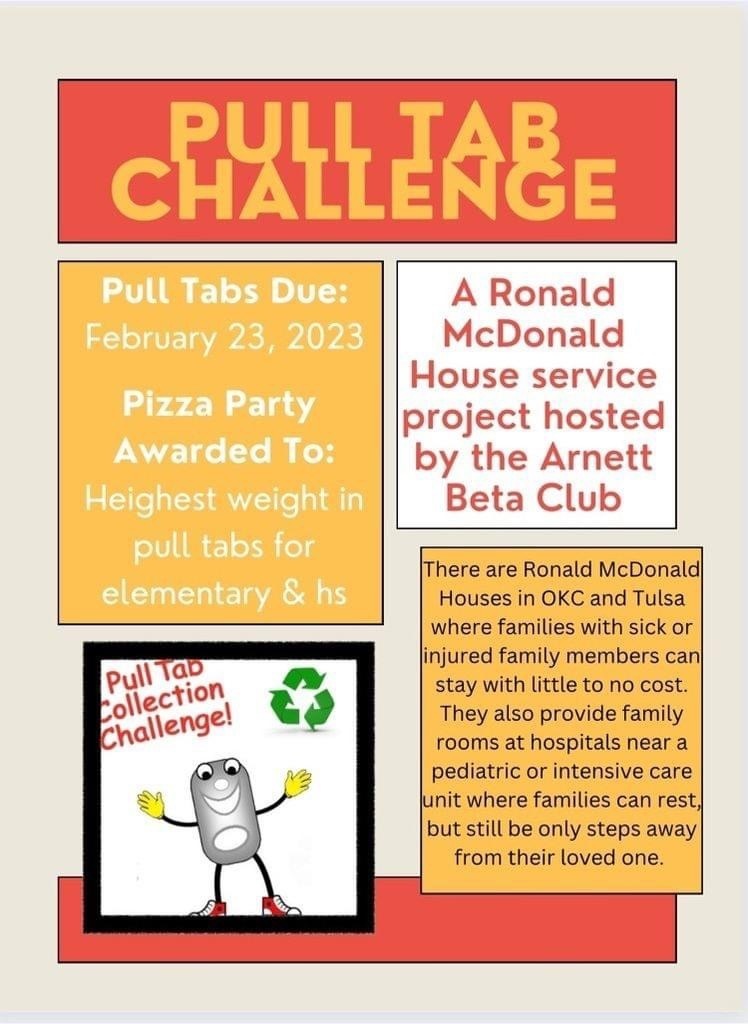 Landry brings home the Farmers and Merchants Bank player of the game against Goodwell last night. We will be live from the Duster Dome on Monday as our Lady Wildcats take on Leedey at 6. Go cats!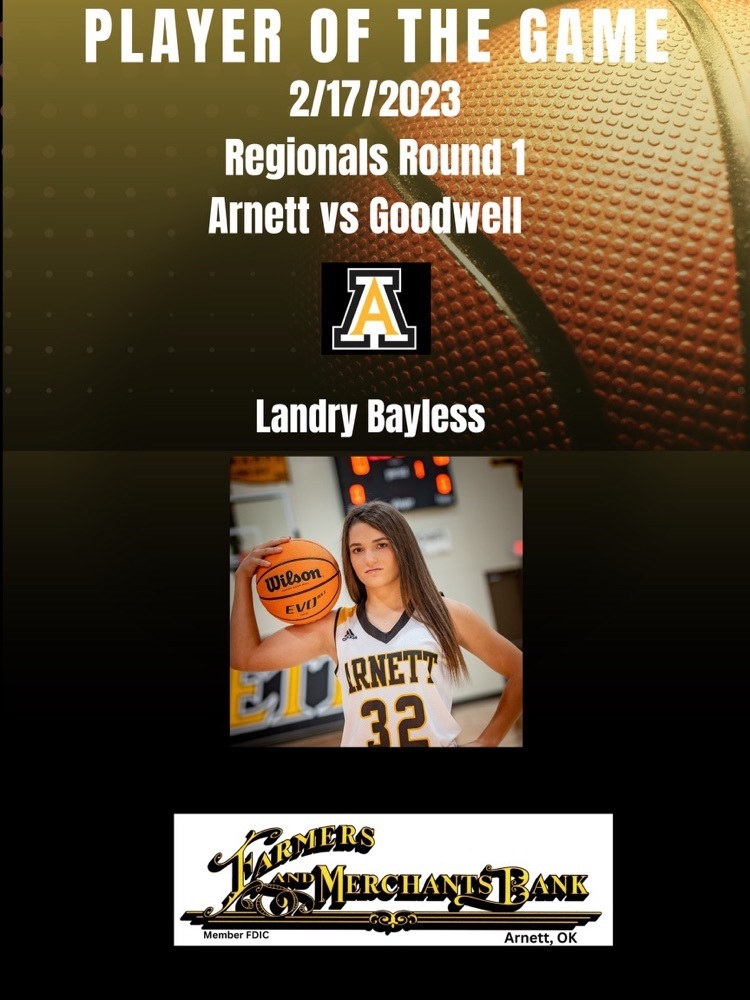 Arnett 7/8 grade Academic Team placed 4th in the Regional Tournament this morning at Vici. They qualified and will be playing in the State Tournament April 22nd at Dale High School! 🎉