Another busy week at Arnett Public School has come and gone. On Monday, several students took their ag projects to the Ellis Co. Livestock show. They have been working hard with their projects prepping for these shows, and their hard work is paying off! Several kids from Arnett made the sale list. The sale was held Tuesday night in Shattuck. Please join us for the Arnett Local Premium Sale this coming Tuesday, Feb. 14th at 6:00 in the Arnett Baptist Fellowship Hall. There will be a meal and auction to support our students as they showcase their projects. The Woodward District Livestock Show and Premium Sale in Woodward is also coming up, Feb. 17th-28th. If you're free or around Woodward, stop by and support our students and all of their hard work.
The Wildcats hosted their last home regular season basketball games Tuesday night against Erick. The Lady Wildcats took home another win, and the boys ended up with a loss.
Wednesday night was the Night at the Library. The theme was "Hearts, hearts, hearts!" There were multiple activities going on throughout the school, including valentine orders, making Valentines with the Art class, read-alouds, and cow heart dissections with Mrs. Dowler and the science club! Many students came and enjoyed all the fun!
District basketball games were kicked off Friday evening in our home gym. The boys took on the Forgan Bulldogs. They knew what to expect since they had faced the bulldogs earlier in the season so they came prepared. The boys fought hard the entire game going into double overtime, but unfortunately they came up short in the end losing to the Bulldogs. Keep your heads up, boys! We are proud of you.
Saturday the district games continued. The Arnett girls took on the Forgan Lady Bulldogs as well for the championship game. Our girls came out ready to play and came out on top with an 87-50 victory. Congratulations, ladies! We can't wait to cheer you on in Regionals!
Between school and ball games, Mrs. Burcham and her Beta members were working hard to complete their Valentine's cookie and balloon orders. Every year the Arnett Beta club makes their famous heart shaped sugar cookies for Valentine's Day. They are loved by many! They finished up their cookies Sunday afternoon. This year they made and sold 520 cookies!
UPCOMING EVENTS:
Tues., Feb. 14th School Transportation Bond Election
Tues., Feb. 14th Local Premium Auction @ Baptist Fellowship Hall
Thurs., Feb. 16th-18th Regional Basketball Tournament
Friday., Feb. 17th-28th Woodward District Livestock Show & Premium Sale
Mon., Feb. 20th School Board Meeting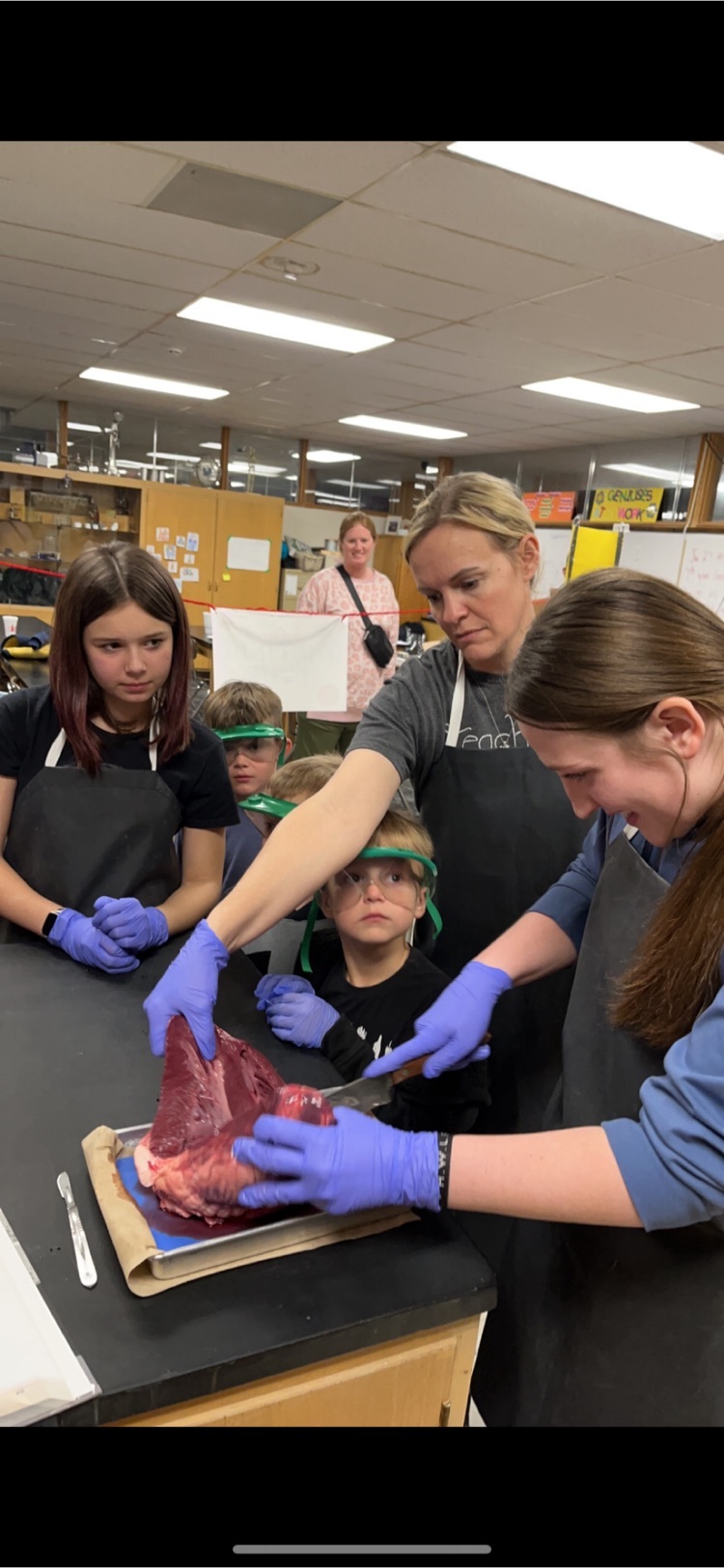 Mrs. Dowler helped Jenna Thomas dissect a cow's heart during our Night at the Library.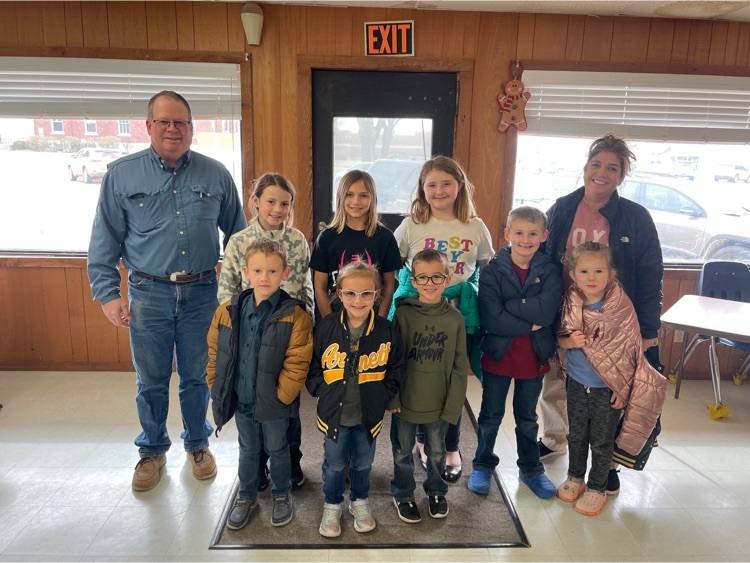 Each month our teacher and students of the month have the opportunity to take a trip to the kiwanis building to meet the members. They also get to take a trip to the quick stop to pick out a drink and snack.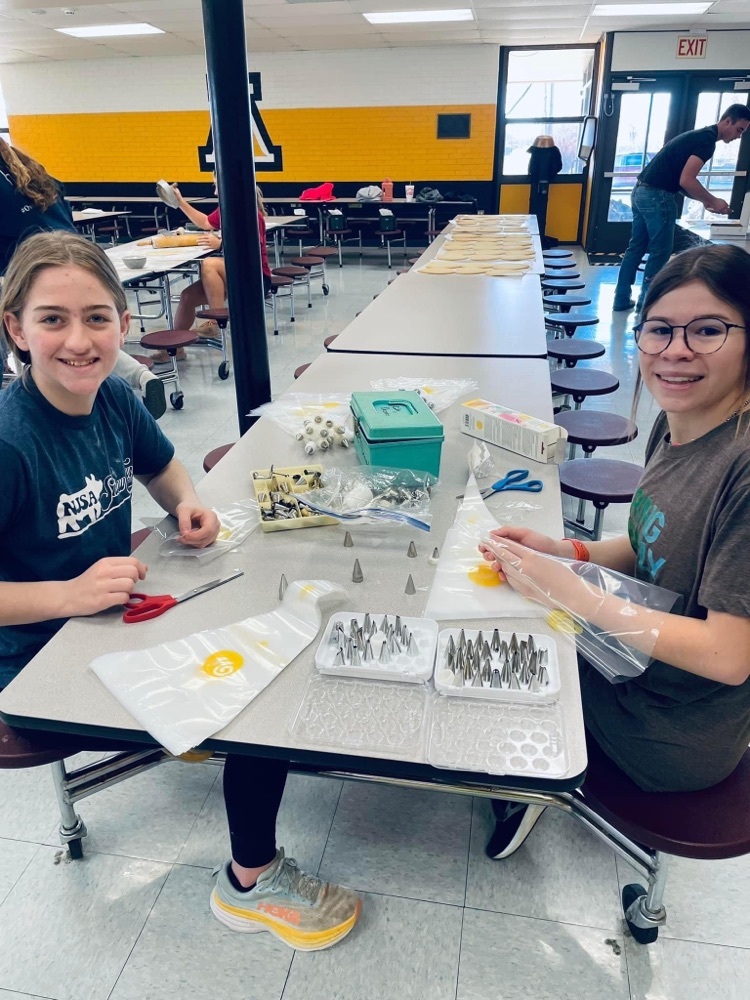 Beta members, Brooklyn Vincent and Breclyn Suthers, preparing to decorate Valentine's Day cookies.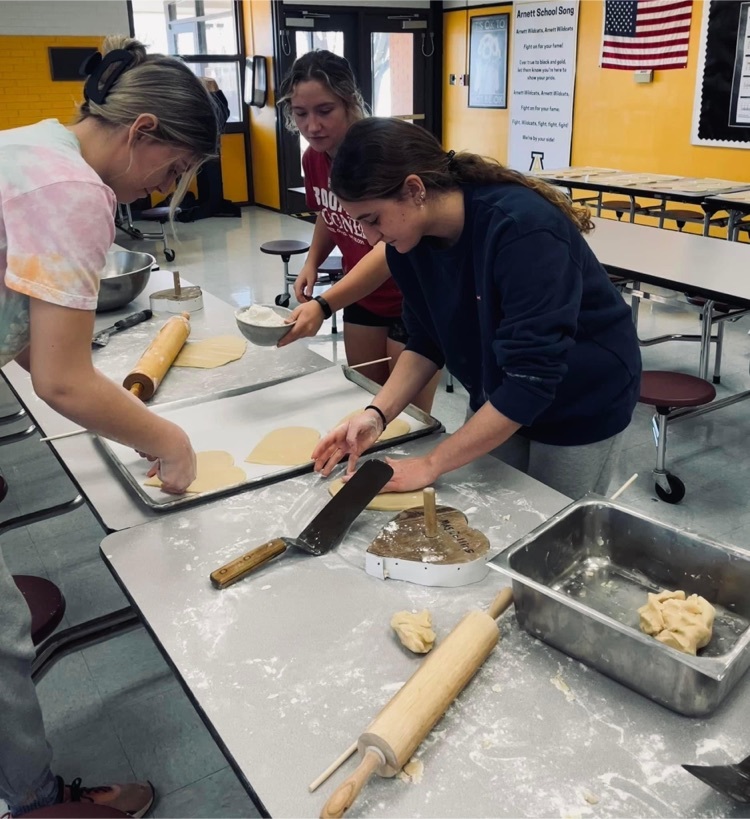 Beta club members, Anna Hope Sant'Anna, Sara Wayland, and Almudena Velez, cutting out Valentine's cookies.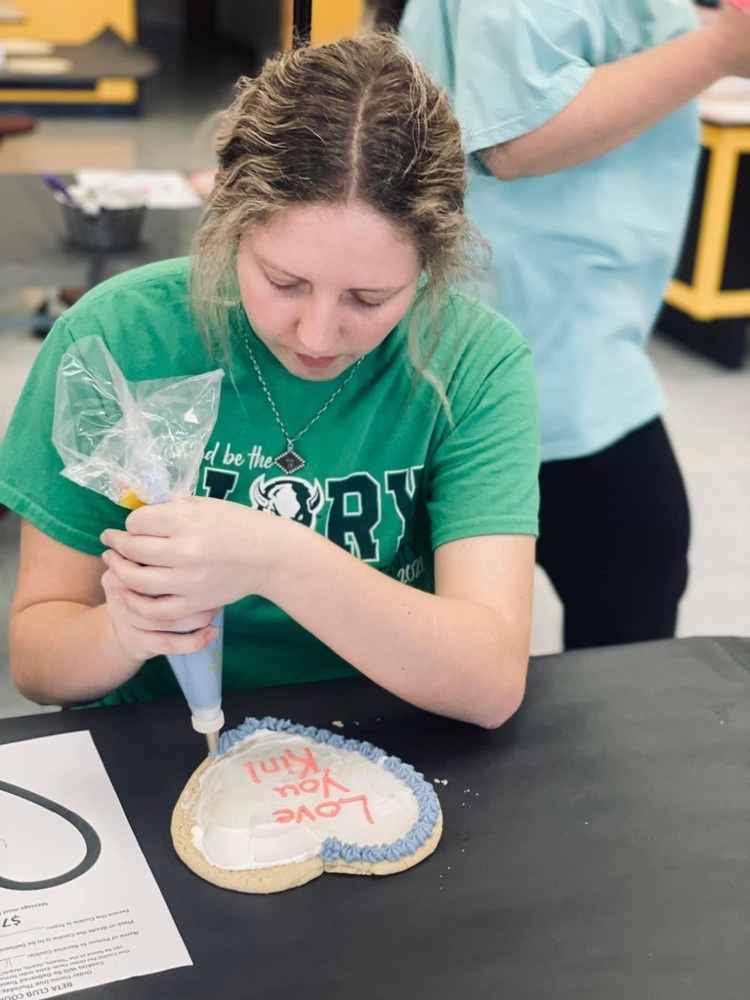 Talara Brown helping decorate Valentine's cookies Sunday afternoon.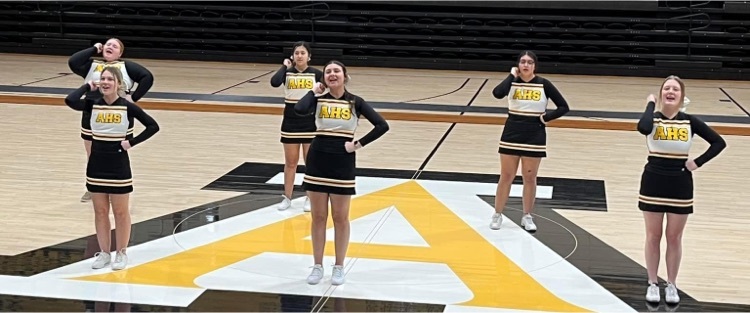 The Arnett cheerleaders pumping up the school body during the pep rally Friday!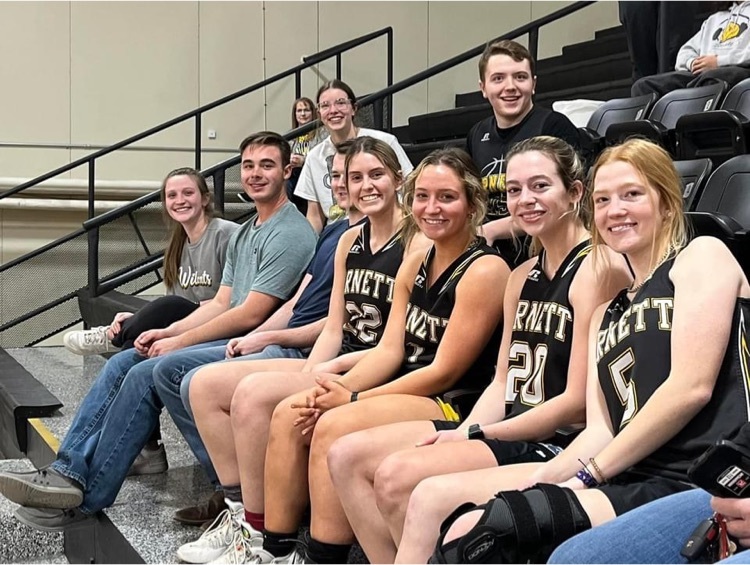 The Arnett Senior class showing their school spirit at the pep rally Friday before the district games.

2023 Ellis Co. Livestock Show Results for Arnett Students
Gilts
Res. Champ Berk - Jadyn Dowler
Res. Champ Chester - Kenna Hamil
Champ Duroc - Hallie McCartor
Res. Champ Duroc - Brooklyn Vincent
Res. Champ Spot - Carlie Dowler
1st - class 1 cross - Kenna Haney
2nd - class 2 cross - Trenten Haney
Res. Champ Cross - Kenna Haney
Barrows
Berk
Kenzi Hamil- 1st place
Monty Wilson - 1st
Jentri Eastep- 2nd
Leddy Johnson - 3rd
Lucas Coykendall- 2nd
Res. Champ Berk - Lucas Coykendall
Chester
Champ Chester - Kenna Hamil
Duroc
Kale Hamil- 1st
Riah Latta- 2nd
Monty Wilson- 3rd
Hallie McCartor- 2nd
Leddy Johnson - 3rd
Hamp
Carlie Dowler - 1st
Jadyn Dowler - 2nd
Emma Knowles- 1st
Kenna Haney- 2nd
Kenzi Hamil- 1st
Landon McCartor- 3rd
Eli Coykendall - 2nd
Emma Knowles- Champion
Kenzi Hamil- Res. Champion
Poland
Eli Coykendall - 2nd
Abbie Boyd- 1st
Champ - Abbie Boyd
Spot
Jozie Latta- 1st
Hallie Latta- 1st
Champ - Hallie Latta
Res. Champ - Jozie Latta
York
Brooklyn Vincent- 1st
Hallie McCartor - 1st
Champ - Brooklyn Vincent
Res. Champ - Hallie McCartor
Cross
Jadyn Dowler- 3rd
Brooklyn Vincent - 2nd
Emma Knowles - 1st
Kale Hamil- 2nd
Raylie Latta- 3rd
Carlie Dowler - 1st
Landon MCartor - 3rd
Kenzi Hamil - 4th
Kenna Hamil - 5th
Emma Knowles - 1st
Trenten Haney- 2nd
Res. Champ - Brooklyn Vincent
Res. Grand York - Brooklyn Vincent
Champion JR. Showman - Jadyn Dowler
Intermediate Showman - Brooklyn Vincent
Senior Showman- Kale Hamil
Sheep
Res. Champ Dorset - Brianna Marenco
Sr. Showmanship - Brianna Marenco
Goat
Does
1 and 2 class 1 - Madison Haney
1 and 2 class 2 - Madison Haney
Grand doe - Madison Haney
Res. Grand - Madison Haney
Wethers
Class 1
John Campbell- 1st
Josh Campbell - 2nd
Class 2
Madison Haney- 5th
Class 3
Madison Haney - 1st
Intermediate Showmanship - John Campbell
Heifers
Aly Friesen - Grand heifer
Sr. Showmanship - Aly Friesen