Second semester is flying by already. The school is constantly buzzing with activity. This past week the middle school had the opportunity to travel to Oklahoma City for Colonial Day at the Capitol. Mrs. Wheeler submitted an application and was chosen to bring her classes. Only ten schools are chosen to attend this event each year. It consisted of many different activities to help students learn about our country's past, including visits from Ben Franklin, Marquis De Lafayette, and James Armestead Lafayette. The students then had the opportunity to state their argument during an intense debate about whether or not the colonies should stay loyal to the king or declare their independence.
Other fun happening in the classroom this past week was 4th grade learning about rock layers and evidence found in the different rock layers. Fourth grade students have been learning about Earth's history and the evidence found to help us understand different time periods. They made their own mold fossils this week also.
Fifth grade has been studying our solar system and different patterns our Earth has. One pattern we have focused on is the moon phases. They enjoyed learning about this mainly because it involved creating their own moon phases with oreos. After they were finished, of course they had the opportunity to eat them.
In 6th grade science, they have been studying different types of waves and electromagnetic radiation. We have used battle ropes, slinkies, lasers, and more to model different waves and reactions.
Outside of the classroom, the basketball teams have been busy. Last Monday the 5th-6th grade and Junior High basketball teams traveled to Leedey to close out their seasons. All four teams came up with a loss to end the season.
Tuesday night the High School basketball teams battled hard against Shattuck. The girls fought hard to finish with a win, and the boys ended up losing their fight against the Indians.
The 270 conference games started on Thursday. The boys traveled to Fort Supply to take on Sharon-Mutual. Sadly, they came up with a loss. The girls made it to championship Saturday at our home court. They played Shattuck again for the second time during the week. The girls worked very hard and won the 270 Conf. championship game!
The Beta club is currently taking orders for Valentine's cookies and balloons. Don't forget to get your orders in by February 9th!
Don't forget to get out and vote on February 14th! Arnett Public Schools is in dire need of new transportation. We need to replace our activity bus, and Ag pickup and would like to add a reliable route bus to our fleet. Our current 2010 activity bus has spent more time in the shop than on the road lately, leaving us to rely heavily on our passenger yellow bus to get our students to their activities. This poses a major problem when we have multiple events happening at the same time. Please vote on February 14, 2023!
Upcoming Events:
Mon. Feb. 6 - Sonic Fundraiser night @ Shattuck 5-8pm
Mon. & Tues. Ellis Co. Livestock Show @ Shattuck
Tues. Feb. 7 - HS Bball @ Home vs. Erick and Little Dribblers
Wed. Feb. 8 - Night at the Library - Hearts, Hearts, Hearts!
Thurs. Feb. 9 - Beta Valentines orders due
Thurs. - Sat. Feb. 9-11th District Basketball
Thurs. NW District Livestock Judging Contest
Sat. Feb 11th - Weatherford Speech Tournament
Tues. Feb. 14th - School Bond Election
Tues. Feb. 14th - Arnett Local Bonus Auction
Our Sonic teacher and students of the Month for the month of January were Mrs. Amy Miller - Kindergarten, MaKenna Hamil - 3rd, Cash Welty - Kindergarten, Everleigh Hunter - Pre-K, Rhett Beck - 1st, Jadyn Dowler 4th, and Audia McIntyre - 4th. Congratulations!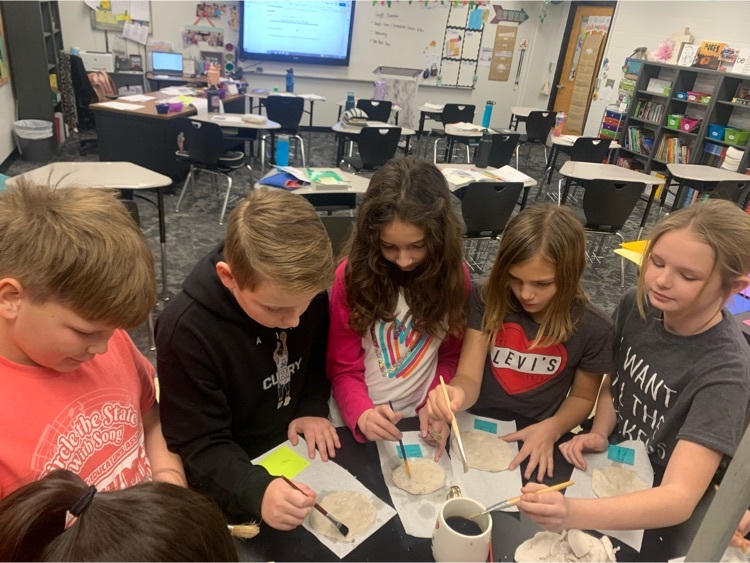 4th grade finishing their fossils during Science class.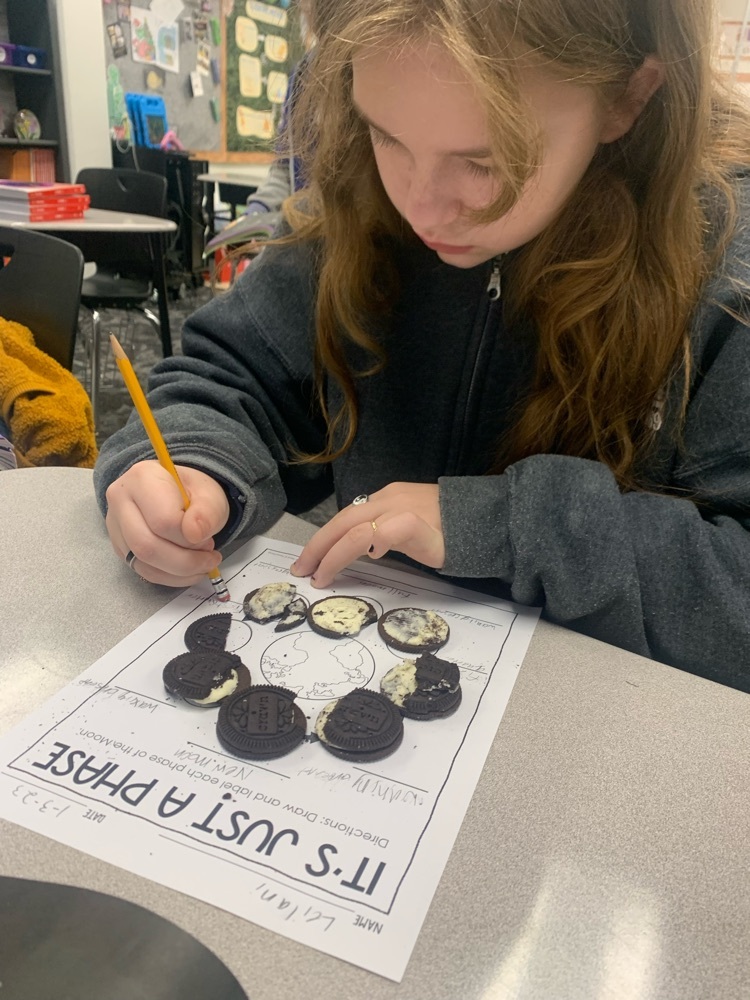 Leilani Daniels working on her phases of the moon with Oreos during science class.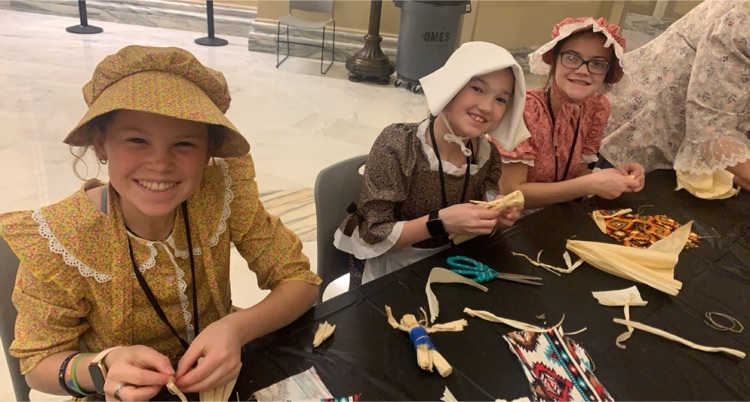 Alex Strick, Jozie Latta, and Carlie Dowler making dolls while at Colonial Day.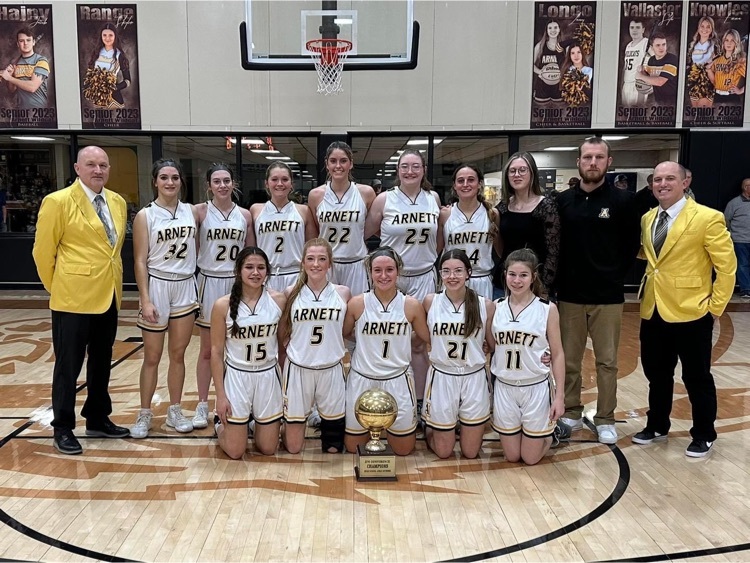 The Lady Wildcats after their victory against Shattuck for the 270 conference championship! Congratulations!