The Arnett Beta Club had the privilege to help out at the Arnett Kiwanis Club Kids Day at the park this past Sunday. As a community service project Beta members were asked to do a number of tasks. They started the afternoon by helping with the parade. The parade is divided into many different categories and each Beta member helped organize the participants and stood with them while the judges made their rounds. Senior Beta members were also tasked with picking the winners of each category. This proved to not be an easy task as there were many amazing entries. After the parade around the park square was completed, the Beta members helped members of the Kiwanis Club with many different events. Beta members stood at the finish line and helped identify winners in the foot races, sack races, and the three-legged race. These races were divided into age categories starting with 3 and under and ending with the few brave adults who wanted to show off their skills (or lack of skills). First through third places were rewarded with money, and the Beta Club helped ensure the winners received their awards. Following the races, the Betas helped the Kiwanis Club pass out ice cream. They ended the game with everyone's favorite event, the egg toss. The Kiwanis Club has been hosting this event for over 50 years. Rusty Royal, an active member in Kiwanis, was a past Arnett Beta Club member, and it was his idea to ask for the assistance from the current Beta Club several years ago. Current Kiwanis Club President Donna Folks was present at the event and was very happy watching all of the kids enjoy the day. The Kiwanis Club handed out $800 in prize money this year.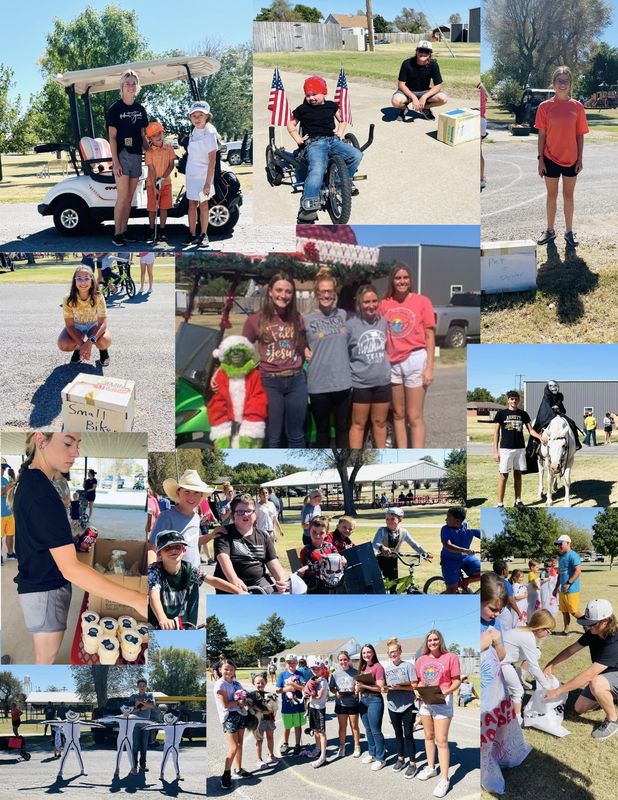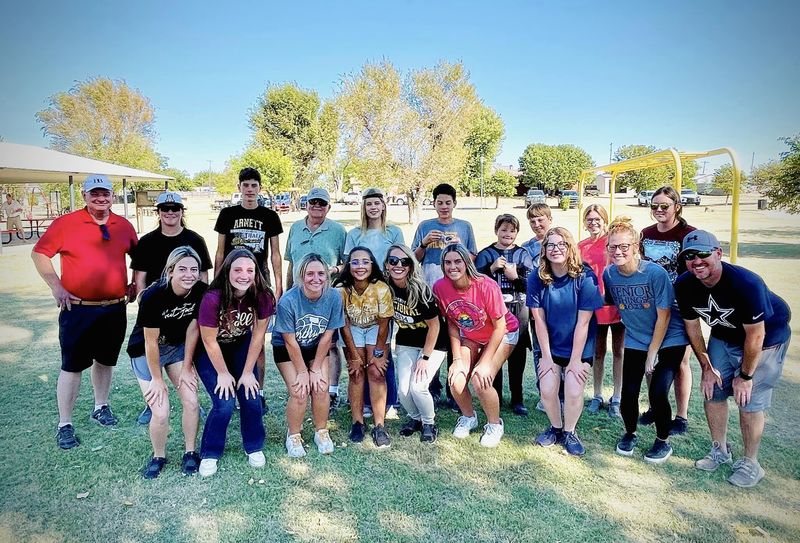 Mrs. Burcham wears many hats at Arnett Public schools, besides being an outstanding Beta Club sponsor, she is also the elementary reading specialist, and a middle school teacher. She is always trying to find ways to help her students succeed. Recently she taught a lesson where students had to become idioms. Students used pictures, apps, and objects to create pictures where they were idioms. One example of this was when a student created a picture of themselves leaping in the air trying to tip a basketball. The idiom was "keeping their eye on the ball." Another example was when a student took a picture of themselves surrounded with food. They were "a kid in a candy store." Mrs. Burcham's lessons are engaging and unforgettable.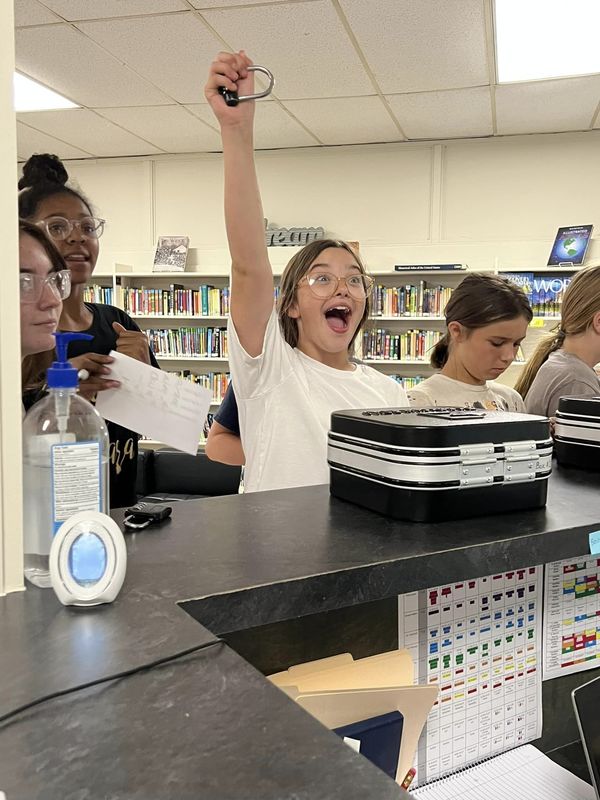 The fifth-grade class has been studying the Plains Indians in Social Studies. This past week students used real porcupine quills and imitated what it would have been like to sew with them. All of the students agreed that the videos and pictures they had seen made it look way easier than it was. Special thanks to Paige Dearing for supplying the porcupine quills.
New Staff Spotlight:
Kaytelyn Miller is the new JH & HS Art teacher at Arnett Schools. Katelyn is originally from Granite, Oklahoma, which is where she graduated from high school in 2013. She then attended Western Oklahoma State College and received an associate degree in Liberal Arts. After that, she attended Southwestern Oklahoma State University and met her husband, Jacob Miller. They got married in 2020 and had their son, Wilder, in April 2022. Kaytelyn and Jacob both come from large families so most of their free time is family-oriented, and they wouldn't have it any other way. Kaytelyn loves being outside, especially when everything is in full bloom. Kaytelyn does not have a teaching background, as she received a bachelor's degree in Business Management; however, art is something she has always been passionate about. She has loved teaching at the school because she feels art can be an escape from the outside world, along with being a way to express your personality, and she hopes for the students that she can open a new perspective on the world with all the beauty that is around us daily. Kaytelyn aspires that time each day in her class is a time that students can be themselves, be creative in their own way, and be proud of the things they come up with.