Arnett Public Schools is starting off the year with 161 students enrolled in PK-12th grade. The elementary enrollment is 115, which includes PK-6th grade. The JH/HS enrollment is 46 students for grades 7-12.
Arnett has introduced a few new classes & extracurricular organizations to the schedule this year. Mrs. Coleman is teaching 7th & 8th robotics where four different groups will build and program robots to complete a certain task. Mrs. Dowler has begun a horticulture class where her students are learning how to propagate succulents, as well as, designing life cycle posters for the fair right now. JH art was added to the schedule last year, and it was such a success that this school year we were able to incorporate a HS art class, which Kaytelyn Miller is teaching.
It has been over 30 years since Arnett has had a band class, but thanks to the vision of Arnett Principal, Shannon Shoaf, along with the support of Superintendent, Scot Friesen, and former Superintendent, Tracy Kincannon, the school once again has a band. This year the 7th and 8th grade classes have the amazing opportunity to play either an alto saxophone, trumpet, trombone, percussion, bass guitar, or keyboard. Mrs. Broyles chose to use a jazz band instrumentation after talking to area band directors about the challenges of starting a band. The students have had a great start on their instruments and are progressing very well. The band is hoping to be able to play at a ball game or two in the spring, if not before. The school is very excited about this addition to our school curriculum and look forward to seeing what it can become.
Arnett is also going to be starting an Elementary and Junior High Academic Team consisting of 5th-9th grade students. Beginning in November, students will compete against other schools answering questions that cover a wide range of topics. These questions can be anything from math, to baseball trivia, to Greek mythology. Mrs. Kincannon, Mrs. Coleman, and Mrs. Wheeler will be sponsoring these teams and are very excited to begin this new opportunity for our kids.
AHS is excited to announce that we will now have a live-streaming network. There is a new media class this year, taught by Mr. Royal, that will support this network, along with a traveling media team made up of 3 students and a sponsor. The goal this year is for the network to be up and running by the first high school basketball game this November. However, we will not stop at just basketball as we will be trying to stream ALL Arnett Public Schools events. We take pride in our students, and we want audiences far and wide to have a chance to keep up with them in all that they do. Look out soon for the announcement of the name of the channel and the logo to go along with it.
If you pre-ordered Cunningham peaches, pears, and/or honey from the Beta Club, they will be delivered to the high school gym on Friday, September 2nd, and available for pick up that afternoon from 2:30-5:30 PM.
New Staff Spotlight: Melisa McMurphy is the new Elementary Office Manager at Arnett Schools. Melisa started her life in Arnett, as both her parents were teachers here. Melisa and her husband Monty have lived in Arnett for 8 years. They have 3 married children, 6 grandchildren, and 2 dogs, Tessi and Pippi (aka Weinie). Melisa graduated high school from Fargo and attended college at OSU (go Pokes). She was the assistant manager at Woodward Ace Lumber for 23 years. She also worked for Grand Economy after they moved to Arnett, and the past several years, she has been substituting for Arnett, Shattuck and Fargo-Gage Schools. Melisa enjoys being in the education setting and loves seeing the kids and getting to know the teachers and staff better. She and Monty really enjoy going camping, traveling to Pennsylvania to see their out of state kids and grandkids, and going to their in state grandkids' sporting events and other activities. Melisa also decorates cakes for fun.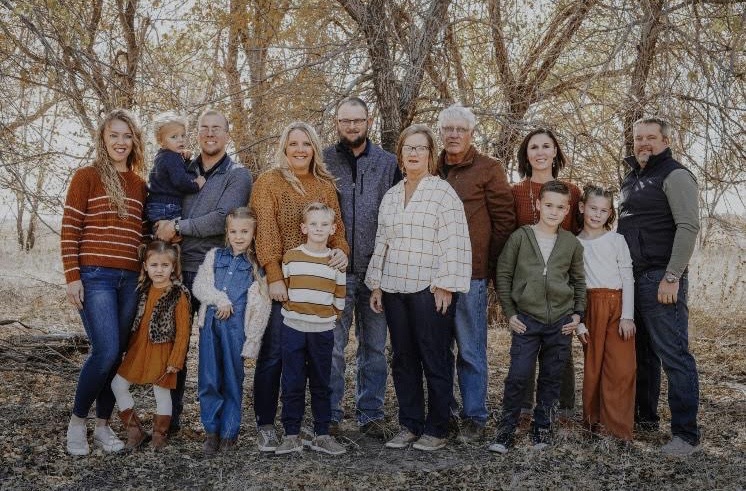 Melisa McMurphy is the new Elementary Office Manager at Arnett Public Schools.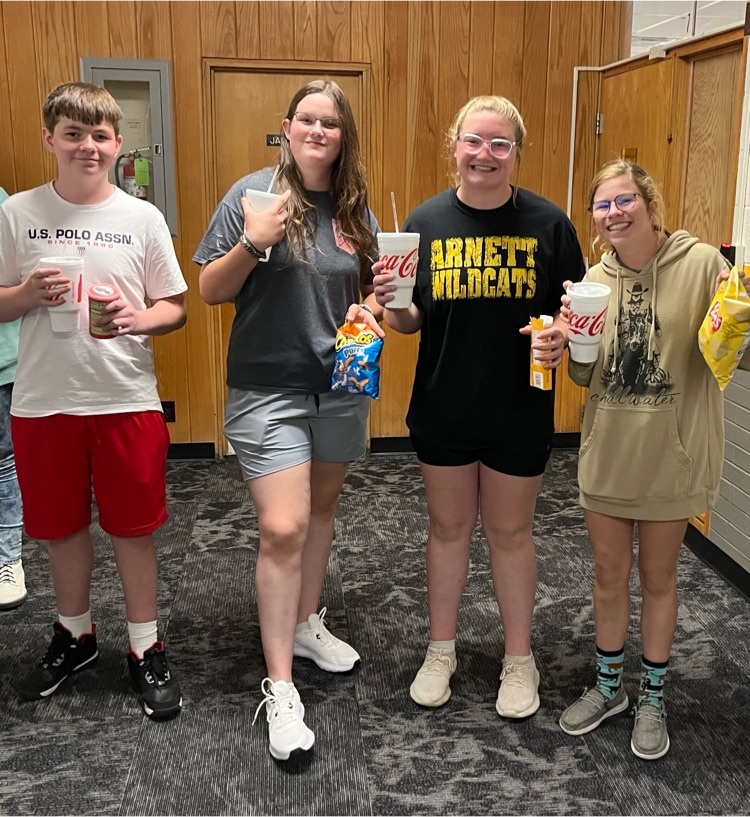 Mr. Royal's personal finance class recently took a visit to Farmers & Merchants Bank. They have been studying about checking accounts and have been in discussion on community banks. The class met with officers of the bank that showed them the importance of being responsible with their finances. They also enjoyed a tour of the bank and were shown all the daily operations that make our local bank function efficiently. Pictured are students from the class with their treats for all of their hard work.

Congrats to MaKale, Madison, MaKenzi, and Hadley for receiving 2nd place JR FFA at the Panhandle Expo.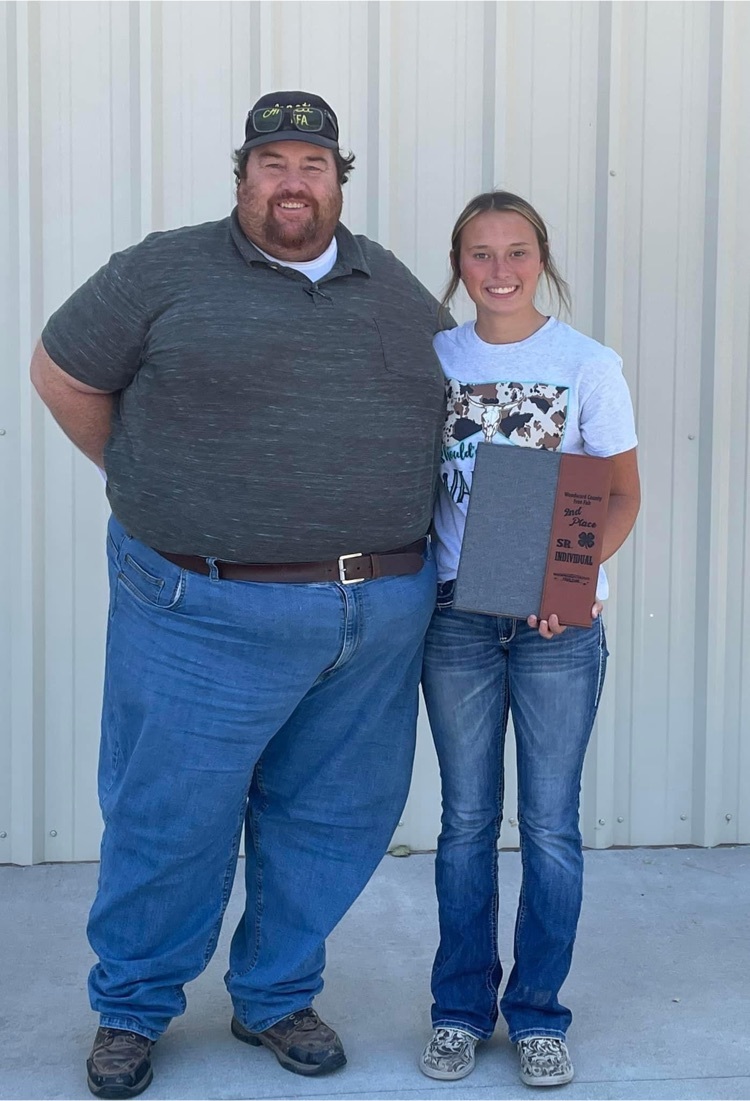 Arnett 4-H & FFA took 27 judgers to Woodward to sort 10 classes of livestock. Casi Noreuil placed 2nd high individual, and Arnett had the 3rd overall Sr. 4-H team.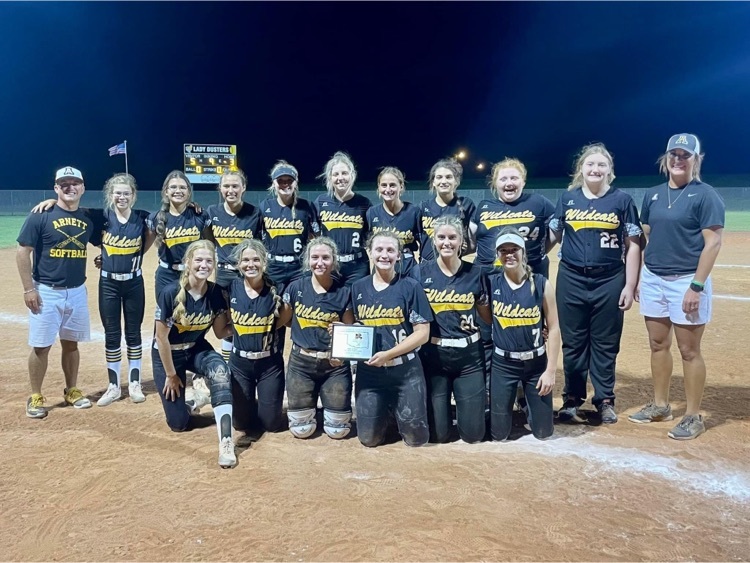 The Arnett Lady Wildcats are the 2022 Panhandle Shootout Champs. Congrats to the Lady Cats on winning the Beaver Softball Tournament for the 3rd year in a row! The 6th-8th grade JH softball team earned a couple of wins this past week. The JH baseball team has a record of 2-1 so far this fall, and the high school baseball team picked up their first win against Erick this past week.