Last week Arnett celebrated Reading Across America with Breakfast with Buddies. 7th through 12th grade students were paired with PreK through 6th grade. They ate a breakfast of chocolate iced donuts, fruit, milk and juice together in the elementary classrooms and then the buddies shared a book together before going back to class. It was a great day and a great way to celebrate reading, Dr. Seuss and each other.

Our Lady Wildcats played their hearts out on the court last Monday and Tuesday, coming up short in points but not in spirit. We are proud of the hard work and dedication they put in on the court. Great season ladies!
The Home Ec class has been hard at work learning new skills. They have recently finished making bean bags and have moved on to learning how to hand stitch a quilt. They took a break from sewing to make treats for the elementary students on Wednesday for Dr. Seuss's birthday. Cookies, nest cookies, strawberry/banana hats and goldfish were great!

The PreK and Kindergarten music class has been learning about the sounds instruments make and have begun using classroom instruments. The 3rd and 4th grade music class has been practicing rhythm using twizzlers and skittles!

Our JR and SR BETA club members are in Norman for the state BETA conference. We look forward to sharing their accomplishments next week.

The baseball and softball seasons kick off this week. Along with the Oklahoma Youth Expo in Oklahoma City.
Spring Break begins Thursday, March 10. School will resume Monday, March 21.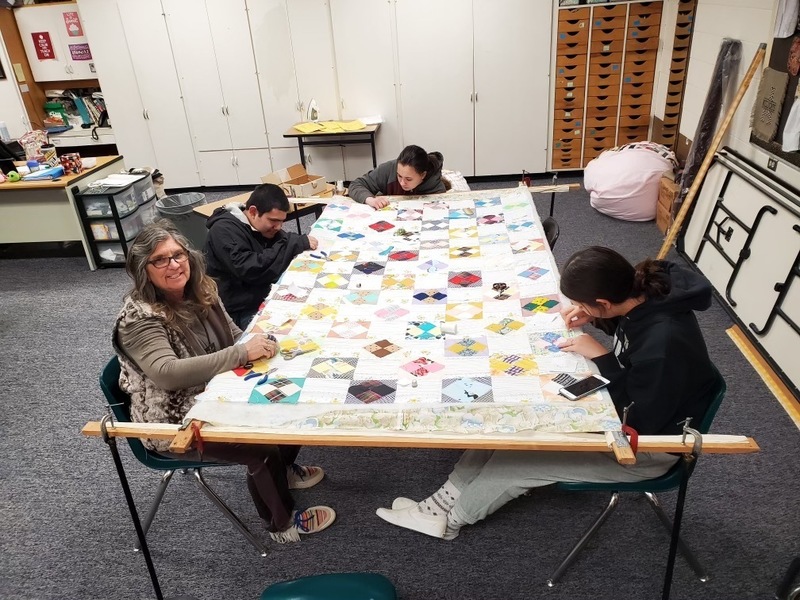 Home Ec hand stitching a quilt.

9th grader Luke Wheeler reads to 1st grader Wesley Wheeler.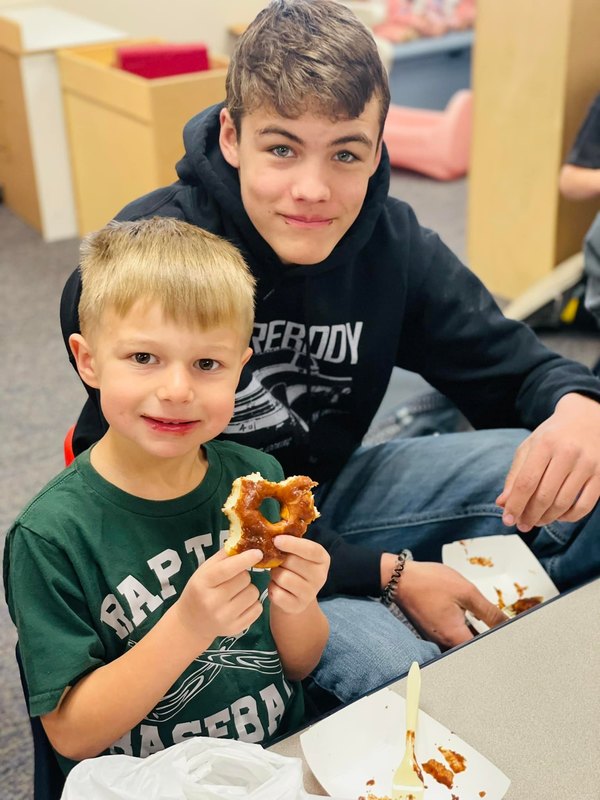 Kindergartner Bryson Nickel and Freshman Brayden Miller eat donuts at Breakfast with Buddies.